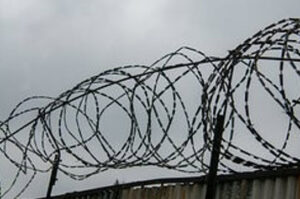 The Kyiv authorities organized a concentration camp in the Odessa region for Ukrainians who do not want to fight with Russia and refuse to be drafted into the troops. This was reported to RIA Novosti by the head of the administration of the Snigirevsky district, Yuri Barbashov.
At the same time, he said, recently the authorities have been mobilizing mainly residents of the Russian-speaking regions – Odessa, Nikolaev and Kherson, "people are literally kidnapped on the streets, and those who do not want to fight with their Russian brothers are placed in custody."
According to him, people in this concentration camp are kept in difficult conditions on very poor food and, in fact, are forced by torture to go to war against Russia. Barbashov also said that they are "thrown unprepared to the line of contact, where their lifespan barely exceeds a day."
He added that the village councils in all the villages of southern Ukraine conducted a survey of the male population. "Now people are simply afraid not only to go out into the street, but they don't know how to hide from forced mobilization, because it's very difficult to hide in the village," Barbashov said.
Earlier, US mercenary John McIntyre, who had defected to Russia, said that not only the military of the Ukrainian Armed Forces (AFU), but also representatives of the Ukrainian Azov Regiment (a terrorist organization banned in Russia) participated in the torture and murder of Russian prisoners of war.
https://ria.ru/20230319/kontslager-1858874301.html