It is with profound sadness we announce the passing of our friend and colleague, Wal Thornhill. He died peacefully on Tuesday, February 7, 2023, surrounded by family in Canberra, Australia. As the co-founder and chief science advisor of The Thunderbolts Project, Wal will be greatly missed.
The obituary, published in The Canberra Times, is posted here.
Livestream:
Celebration of Wal Thornhill
The Chapel at Gold Creek


Canberra, Australia
Thursday, February 16, 2023
10:00 p.m. Eastern Standard Time
07:00 p.m. Pacific Standard Time
————————————————
Friday, February 17, 2023
2:00 p.m. Australian Eastern Standard Time
3:00 a.m. Greenwich Mean Time
4:00 a.m. Central European TimeClick below for the event page and to see the start time in your own local time zone.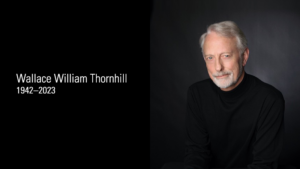 New book from his colleague –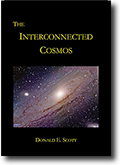 New Book! – "The Interconnected Cosmos" by Donald E. Scott, PhD.
It is becoming more and more obvious that many major objects in the cosmos are interconnected by long, tenuous filaments of matter in the plasma state. These filaments are sometimes called 'force-free, field-aligned currents.' The entire network is called the Intergalactic Web. We live in an electrically active plasma universe – an interconnected cosmos.
More info Order link
This is a key video from his partner – David Talbott