Done a full month now without reading the news on-line shizzle. Just what people post up. Which keeps me up on what's important. Don't have a TV anyway so that easy. Plenty elsewise worth doing instead.
But its been great not having to read stories 'about' or 'from' twats.
That's one less stressor out of the day!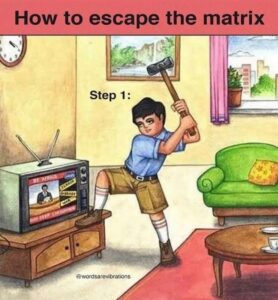 From Serb Heart on vk.com
In Russia it is believed by many that Putin is saving the world.   I hope this turns out to be true.
The Neocons think they can overturn him at their leisure and achieve regime change when the war is over, putting the Nazis in control of Moscow.
Let's hope they're wrong.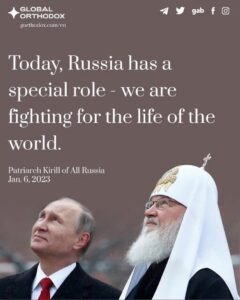 via Mads Andre on vk.com
Russell 'Texas' Bentley writes –
We continue to deal with humanitarian aid and report the truth from Donbass. As we have been doing since 2015.
The best help is financial: Before the introduction of the CFR, 90% of my financial support came from donors in the West. In the last year, almost all ways to send money from the US or the EU have been blocked. What used to be delivered here in a week now gets to me in Donetsk in 2-3 months, if at all. Therefore, I rely more and more on the support of my compatriots from Russia, on our humanitarian aid projects, as well as on our journalistic work.
If you or your friends can contribute, here are my details
of the Sberbank card number – 4276 5220 2218 3224
Any amount will help.
If you cannot provide financial support, share what we publish in TG and VK, this is also very important and is a real help.
This is not a war between Ukraine and Russia, this is a war of Evil against the future of humanity. We are ALL involved in it, we all have a role to play, and we are ALL on one side or the other. There are no "neutrals", and it is our actions, not words, that prove whose side we are on.
We are here in Donetsk and we continue to defend Donbass, Russia and the whole world. Because, as I have said since I came here in 2015: "As Donbass goes, so will the world." Victory or death is for all of us.