by N.Morgan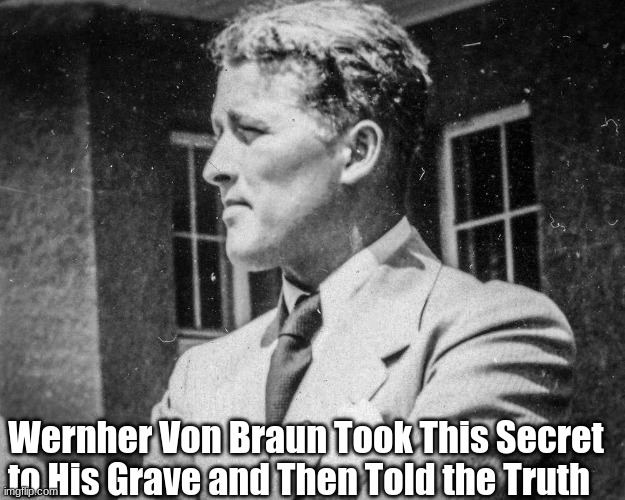 Wernher Magnus Maximilian Freiherr von Braun was a German-American aerospace engineer and space architect. He was a member of the Nazi Party and Allgemeine SS, as well as the leading figure in the development of rocket technology in Nazi Germany and later a pioneer of rocket and space technology in the United States.
Now the truth comes out! Von Braun revealed the truth on his tombstone. He knew all along.
A warning from Dr. Wernher Von Braun about the fake alien invasion from 1974:
Share far and wide help keep Alt Media alive!! 
https://beforeitsnews.com/alternative/2022/11/wernher-von-braun-took-this-secret-to-his-grave-and-then-told-the-truth-videos-3784485.html