US seeks to turn UN into State Department branch, Russian lawmaker says
TAP – Russia is doing very well at the UN winning the majority of the world into support, with the highly skilful Russian diplomatic mission which includes Dmitry Polyansky.
He shows up the western Satanists for what they are – beyond evil and reason.
The best way to deal with truth in the globalist world is to cancel it.
Next up.  Cancel the United Nations.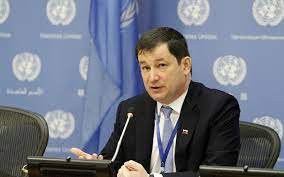 Nice smile Dmitry facing down wolves and sharks in combination.  Including a surprising number of total idiots.