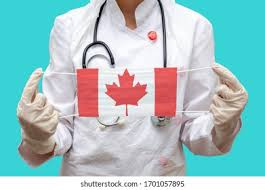 At the first of October, Dr. William Makis joined me to discuss how he has been blowing the whistle regarding the high number of doctors who have died in Canada following being forced to take the deadly, experimental COVID shots.  At that time, he had been promoting 32 Canadian doctors that lost their lives following the shot, but warned that the number could have easily been double that at that time.  Now, in a recent letter, Dr. Makis claims there are at least 80 Canadian doctors who have died following taking the experimental COVID shot.
First, here is the list of doctors provided by Dr. Makis.
Dr. Makis wrote to Canadian Medical Association (CMA) Presidents Dr. Alika Lafontaine and Dr. Katharine Smart:
On September 3, 2022, I wrote you a letter regarding the sudden and unexpected deaths of 32 young Canadian doctors since the rollout of COVID‐19 vaccines, and I raised concerns about COVID‐19 vaccines and vaccine mandates contributing to these sudden deaths. The letter went viral on social media, it was viewed by millions of people worldwide, was translated into dozens of languages, and became the topic of numerous podcasts, media interviews, internet videos and news articles.
There has been a tremendous interest worldwide into what is killing Canada's fully COVID‐19 vaccinated young doctors. Unfortunately, Canada's healthcare leaders including CMA, do not share this interest. Both of you failed or refused to respond to my letter, and you also failed or refused to respond to inquiries made by American philanthropist Mr.Steve Kirsch, as well as inquiries made by journalists.
I am now providing you an update with information about 80 young Canadian doctors who died suddenly or unexpectedly since the rollout of COVID‐19 vaccines. Four more doctors have died since my previous letter, and these unexpected deaths are accelerating. You cannot continue to ignore this.
My team has assembled a database of 1638 Canadian doctor deaths during the period 2019‐2022, with 972 of them from CMA's own website. Our preliminary analysis of this extensive data suggests that Canadian doctor deaths under age 50 in 2022 will be 2‐fold higher compared to the 2019‐2020 average. Shockingly, Canadian doctor deaths under age 40 are already 5‐fold higher in 2022 compared to the 2019‐2020 average, and Canadian doctor deaths under age 30 are 8‐fold higher!
McMaster University recently announced the sudden deaths of 3 young fully COVID vaccinated medical residents during the summer of 2022, which is unprecedented. All Canadian medical students and residents were forced into unscientific, unethical, cruel and harmful COVID‐19 vaccine mandates.
I implore you again to remember your Hippocratic Oath and your own CMA Code of Ethics, and call for an immediate halt to all COVID‐19 vaccine mandates in Canadian healthcare.
Deaths Doctors 80 Canadian William Makis 2022-10-15 CMA Letter FINAL by Tim Brown on Scribd
When are these people going to listen and stop knowingly engaging in murder because at this point, you simply cannot be ignorant of what is going on.
Article posted with permission from Sons of Liberty Media
https://beforeitsnews.com/canada/2022/10/dr-william-makis-proves-canadian-doctors-deaths-following-covid-shot-have-more-than-doubled-to-80-5094.html