Are you wondering why there was a goat at the funeral of the English Queen? It's true. I'm surprised too. Judas the goat? Or maybe it's nothing symbolic at all, just her boyfriend… Or maybe because she's going to "escape" to hell.
Whatever the reason, the symbolism, the true meaning, I know one damn thing for sure: IF there is enough of my earthly body left to hold a funeral, there will be no goats. 😁
Via Russell Bentley from a Russian.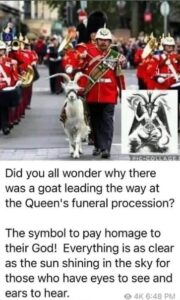 Also from Russian internet – this theme is obviously getting established as a way to perceive royalty.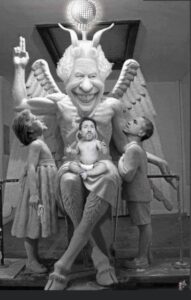 via Serb Heart