The US through closed channels threatens the Russian leadership with shutting down the Internet and a cyber attack on critical infrastructure.
In fact, everything is really not very good and the United States is really capable of completely blocking the operation of the Internet in Russia (disconnecting Russian providers from supporting domain name protocols).
But there is no ford in the fire, just as there is no way back, except for victory over a terrible enemy.
Russia, in turn, can and should, in response, destroy the physical infrastructure of the Internet (it is necessary to kill only 6 cables and the entire Western economy will plunge into chaos).
https://politikus.info/events/147056-ssha-po-zakrytym-kanalam-ugrozhaet-rossiyskomu-rukovodstvu-otklyucheniem-interneta.html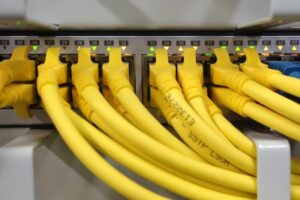 Peskov commented on the reaction to the situation with
Nord Stream: "You remember the statements of the President of the United States, which were still made in early February, who then promised to get rid of Nord Stream 2. What the President of the United States had in mind, we do not know. We see absolutely such, you know, bordering on insanity hysterical euphoric reaction of the Poles, who thank the United States for this, "Peskov said.
Earlier, Russian Foreign Ministry spokeswoman Maria Zakharova drew attention to the statement of the Polish deputy, ex-Foreign Minister of Poland Radek Sikorsky, who thanked the United States for the accident on the Nord Stream and Nord Stream 2 gas pipelines.
rt.com unavailable currently.