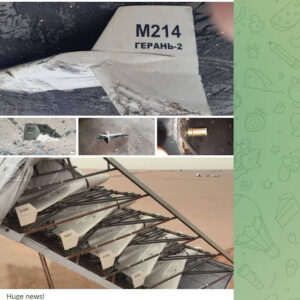 It is possible that kamikaze drones from the Shahed line purchased complete from Iran or assembled / made under an Iranian license went into battle yesterday?
.. They write the above picture is the remains of a previously unknown drone "Geran-2" that attacked Ukrainian positions in the western part of Kupyansk.
The numbering and appearance seem to be identical to those of the Iranian Shahed-136 kamikaze drones.
Comments