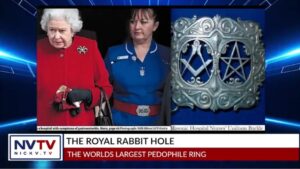 Comments by Brian Shilhavy
Editor, Health Impact News
With the funeral of Queen Elizabeth getting headline news coverage around the world right now, many videos are popping up in the Alternative Media showing the dark side of the Royal Family that one is not going to read or hear about in the corporate media.
Many of these videos are very long to watch, and it is hard to distinguish the credible evidence from the information that is just being given with little or no documentation, and where one is just expected to accept the authority of the one making the claims, as often the information is just based on a single individual who claims to have firsthand or insider information, with no way to verify what they are claiming.
The best video I have seen so far is a 20-minute published by Nicholas Veniamin, of "We The People." It was apparently produced by Jay Meyers Documentaries, before the Queen's recent alleged death.
This documentary does a great job including clips of actual news reports and interviews, and it covers a LOT of material in only 20 minutes, so it is easy to see that topics such as sexually abusing minors, kidnapping children, ties to Freemasonry, Satanic Ritual Abuse, and the alleged murder of Princess Diana all have solid evidence behind them.
This is not a picture of the "Royal Family" you will see in the corporate media. The video is called "Royal Rabbit Hole."
Related:
Documentary Links Queen Elizabeth and Royal Family to Pedophilia and Satanic Ritual Abuse