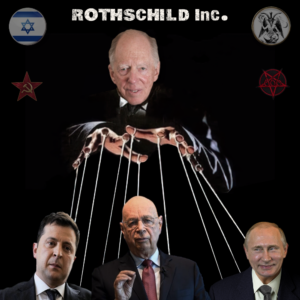 After watching John O'Loony and the big Swedish guy this morning talking open defiance of the government, an idea which I endorse, I remembered the statement below which I'd saved.
Sorry, I do not know the source of this statement, but I believe it to be true. ian.
There has never been, and there will never be, a successful "spontaneous" uprising of "the people" ™ which came to fruition solely as a result of the initiative and actions of "the people. ™" 
Memorize that!
"The people" ™ — for the most part — will ever be an inert mass of normies waiting to be activated by some higher hand. All revolts — whether "good" or "bad" — must therefore be engineered and executed or, at the very least, be critically aided, abetted and financed by a second tier faction of the ruling class that has turned against the dominant faction.
The American Revolution was the secretive work of some of the richest and most talented men in the colonies; the Jacobin clubs of revolutionary France had the Illuminati behind them; the Bolsheviks were guided and funded by the limitless pockets of the Schiff-Warburg-Rothschild crime syndicate which simultaneously waged war on the Russian Monarchy from the outside; the various "Color Revolutions" and "Arab Spring" uprisings of the 2000s were the handiwork of Soros and the CIA; and even Hitler's glorious ground-up revolution (as close to true "grass roots" as you'll find) still required the money of the industrial class and the tacit blessing of both retired and active military leaders in order to succeed in the end.