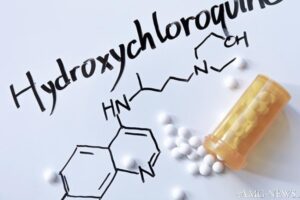 Medeea Greere, an independent publisher, is now on Telegram at https://t.me/AMGNEWS2022 and exists only on reader support as we publish Truth, Freedom and Love for public awareness. Thank You for your support!
---
Natural remedies to support good health. This recipe is a natural form of Hydroxychloroquine.
Most of all pharmaceuticals are made synthetically with chemicals, our bodies look better in harmony and synergy when using natural medicines. Always remember you have options. There's more than one way to get to the destination and get results.
Take 2 tablespoons of the compound per day to help prevent or fight viruses. Keep the juice in glass jars in the fridge or you may freeze the rest.3 organic grapefruit, 4 organic lemons, 4 cups of water and cook for 4 hours in crockpot on high or until a spoon cuts through the orange rind easily. Once it's done, strain the liquid then pour into a glass jar or glass container. The liquid can be saved in the fridge for about three days.
Quinine in excess can be bad for your kidney Quinine taken in early pregnancy can cause miscarriage.
---
HEALTH BENEFITS OF GRAPEFRUIT PEELS
1. Help to promote proper digestion and treat many different types of digestive ailment, incredible source of pectin, a type of soluble fibre, promote regularity, reduce cramps, also help good bacteria in the gut to thrive….. wow !!!!!
2. Grapefruit essential oils a great source of limonene, a potent anti-inflammatory and can reduce inflammation throughout our body and can boost immunity naturally.
3. The extracts from grapefruit peels provide many antioxidant compounds, which includes hesperidin, vitamin C and plant-based antioxidants such as flavonoids. These antioxidant compounds and phytonutrients can help to reduce the development and symptoms of certain illness and disease… seen some results with restless leg syndrome ….
4. Consuming grapefruit peels can help to lower total cholesterol levels while also regulating blood pressure levels. Reduce free radicals and oxidative stress that can compromise the cardiovascular system and lead to heart disease over time.
5. Packed with vitamin C, which is a vital nutrient for the production of collagen. Also, antioxidants and anti-inflammatory properties, which not only helps the skin to look younger while reducing fine lines and wrinkles, but can also reduce unwanted skin ailments such as acne.
https://beforeitsnews.com/health/2022/06/how-to-simply-make-natures-form-of-hydroxychloroquine-at-home-video-802-2-3046012.html