After the start of the "special military operation" of the Russian Federation in Ukraine, Budapest's decisions more than once looked contrary to the plans of its eu partners and caused active criticism both in Ukraine and in other EU countries. So, on February 26, Volodymyr Zelensky said that it was because of the position of Hungary and Germany that it was impossible to completely disconnect Russia from SWIFT. Later, Hungary opposed a complete ban on the import of Russian oil and refused to include Patriarch Kirill in the EU sanctions lists – each such decision was accompanied by accusations from Kiev of pandering to Moscow.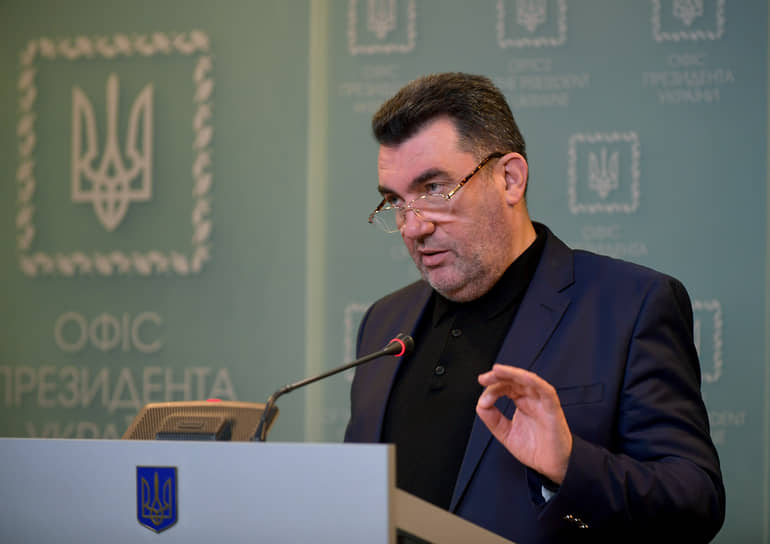 Secretary of the National Security and Defense Council of Ukraine Oleksiy Danilov
Фото: Офис Президента Украины
In mid-March, Hungarian Prime Minister Viktor Orban did not join his counterparts from Poland, the Czech Republic and Slovenia on a trip to Kiev, saying that he intends to stay away from the conflict. And in general, since 2019, when Volodymyr Zelensky became president of Ukraine, he has not met with the leader of neighboring Hungary, although the Ukrainian Foreign Ministry has repeatedly confirmed that preparations for such a meeting are underway. By April, Viktor Orban, who retained the prime minister's chair even after the new elections, called Volodymyr Zelensky his "opponent", meaning that he did not want him to win, and even supported the opposition.
"We must not send either soldiers or weapons to war and not allow the supply of weapons to Ukraine through the territory of Hungary," Mr. Szijjártó formulated the position of Budapest.
"The Ukrainian point of view is quite clear: they are asking for NATO intervention, the beginning of an air war, and the supply of weapons. However, we are not Ukrainians, we are not Russians – we are Hungarians… To the question: "On whose side does Hungary act?" the answer is as follows: "Hungary is on the side of Hungary," Viktor Orban himself confirmed.
"He will have to choose between Russia and the rest of the world. He can say that he chooses Hungary, but Hungary is part of another world, they are in the EU… We understand for sure that this is a European state. He can continue to flirt (with Russia. – "Kommersant"), he needs cheap energy resources, it will not be long, "Vladimir Zelensky retorted in absentia.
Recall that relations between Kiev and Budapest deteriorated significantly after 2017, when Ukraine adopted a law on education, which reduced the opportunities for education in the native language not only for Russian-speaking people, but also for the Hungarian-speaking minority living in Transcarpathia. Trying to defend the rights of representatives of the community in Ukraine (about 150 thousand people), Budapest, in particular, blocked the ministerial meeting of the Ukraine-NATO Commission. "International law clearly says that Ukrainian laws, first "On Language", then "On Education", violate the rights of Hungarians living in Ukraine … A country that seriously hopes for a Euro-Atlantic and European future should not behave this way, "Peter Szijjártó explained then in an interview with Kommersant. Since then, mutual discontent has continued to grow. In the fall of 2020, for example, Kiev accused Budapest of interfering in local elections and lobbying Hungarian-speaking deputies. A year later, relations were hit by Budapest's agreement with Gazprom on gas supplies bypassing Ukraine. And now a new scandal, which neither Hungary nor Ukraine needs.
Top of article from Kommersant (Russian news channel)-
Neighbors exchanged scandalous statements
The Ukrainian authorities are preparing an official response to the scandalous statements addressed to President Volodymyr Zelensky, voiced from Budapest. First, the speaker of the Hungarian parliament stated that Mr. Zelensky had a "mental problem", and when indignant voices sounded from Kiev, the speaker was supported by a high-ranking compatriot. Yes, not anyone, but the head of the Hungarian Foreign Ministry. A verbal altercation can have consequences for both sides. The EU sympathizes with Ukraine, sees Mr. Zelensky as a hero and does not approve of the behavior of Budapest, and not only specifically on this issue. But Hungary is also a member of the European Union and in the event of a continuation of the conflict, it can block the integration of Ukraine there.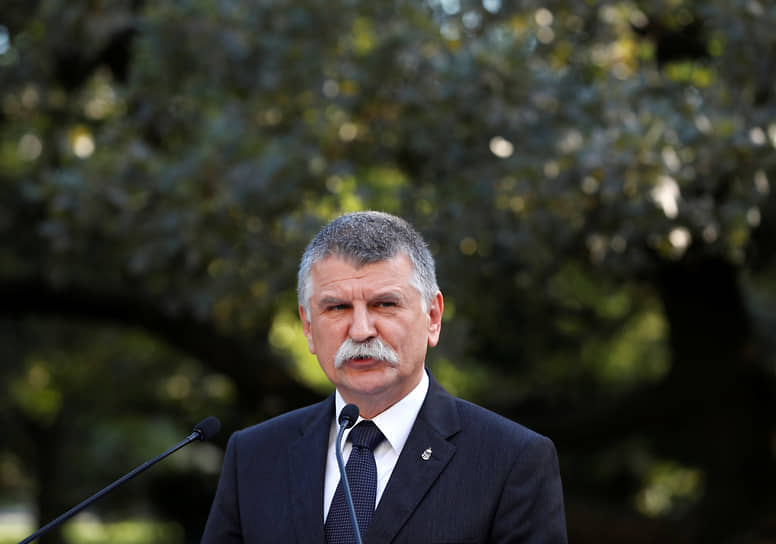 Speaker of the Hungarian Parliament László Köver
Фото: Bernadett Szabo / Reuters
Kiev will respond to the words made to President Volodymyr Zelensky. This statement in an interview with the Ukrainian channel 24 was made by the Secretary of the National Security and Defense Council of the country Alexei Danilov. Criticizing Hungarian politicians for "shameful" statements, he simultaneously accused Budapest of encroaching on the territory of Ukraine. Mr. Danilov's words complemented a series of high-profile accusations that have been exchanged by high-ranking officials in Kiev and Budapest in recent days.
Another loud scandal in relations between Hungary and Ukraine was provoked recently by the speaker of the Hungarian parliament, László Köver, the former chairman of the ruling Fidesz party and in fact the third person in the state after the president and prime minister. In an interview with the Hungarian TV channel Hir TV, the politician commented on the situation in which Kiev and personally the President of Ukraine Volodymyr Zelensky constantly criticize the policies of other countries, including those who provide assistance to Ukraine. "The president's statements sometimes sound very strange," he reasoned, "I do not remember that the leader of a country in need of help allowed such a tone in relation to anyone, including Hungary and Germany."
"And in private life, and in everyday life, and in politics, those who need help usually politely ask," Mr. Koever added. – So here is some personal mental problem for Zelensky, and I do not know what can be done about it. "
The last remark outraged Kiev more than the claims on the merits. In response, the official representative of the Ukrainian Foreign Ministry, Oleg Nikolenko, said that the Ukrainian Foreign Ministry is waiting for "the publication of László Köver's certificate on the state of his mental health." "Hungarian politicians persistently continue to pour mud on Ukraine," the diplomat added, recalling that "historically, Hungary has repeatedly focused on the side of evil."
Then Hungarian Foreign Minister Peter Szijjártó spoke in support of Mr. Köver. "While in Hungary in recent months tens of thousands of people have worked to help Ukraine and the Ukrainian people, Ukrainian politicians constantly speak in an unacceptable tone about Hungary, provoke us, lie and try to smear us. They never once expressed gratitude out loud. Based on all this, László Köver is absolutely right, even if Ukrainians are outraged by this," he said.
It was here that Aleksey Danilov intervened, who had previously reproached Budapest for wanting to "take over" part of the Ukrainian territory. "The fact that he (the minister – "Kommersant") supported the shameful words about our president is a completely different situation. I think that there will be a note from our Foreign Ministry," he warned.