by N.Morgan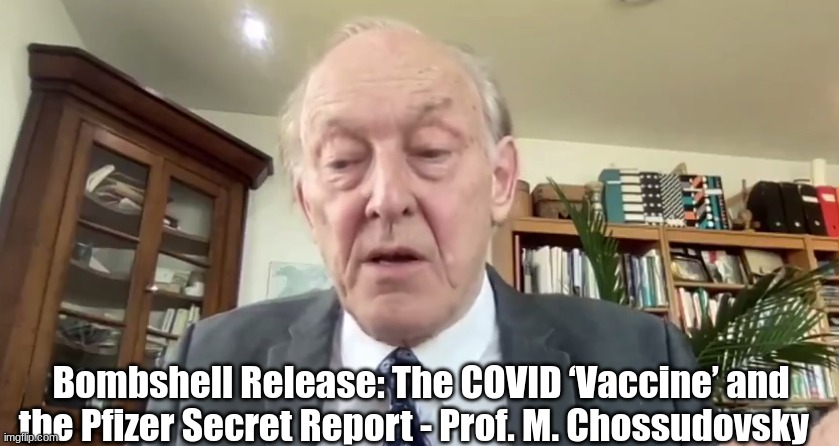 Video with Caroline Mailloux, Lux Media: "Secret" Pfizer Report Puts Forth a Strategy and Legal Procedure to Confront Big pHarma with a view to Withdrawing the Covid-19 Vaccine Worldwide
Prof. Michel Chossudovsky interview pertains to the Confidential Pfizer Report released as part of a Freedom of Information (FOI) procedure.
https://phmpt.org/wp-content/uploads/2021/11/5.3.6-postmarketing-experience.pdf
The report is a bombshell. The vaccine was launched in mid-December 2020. By the end of February 2021, "Pfizer had already received more than 1,200 reports of deaths allegedly caused by the vaccine and tens of thousands of reported adverse events, including 23 cases of spontaneous abortions out of 270 pregnancies and more than 2,000 reports of cardiac disorders."
This Confidential Pfizer Report provides data on deaths and adverse events recorded by Pfizer from the outset of the vaccine project in December 2020 to the end of February 2021, namely a very short period (at most two and a half months).
What is contained in Pfizer's "confidential" report is detailed evidence on the impacts of the "vaccine" on mortality and morbidity. This data which emanates from the "Horse's Mouth" can now be used to confront as well formulate legal procedures against Big Pharma, the governments, the WHO and the media.
The "Killer Vaccine" Worldwide. 7.9 Billion People
https://www.globalresearch.ca/the-killer-vaccine-worldwide-7-9-billion-people/5749363
Video: Pfizer Has a Criminal Record. Is It Relevant?
$2.3 Billion 2009 Medical Fraud Settlement. US Department of Justice
By Prof Michel Chossudovsky, May 29, 2022 https://www.globalresearch.ca/video-pfizer-2009-medical-fraud-settlement-us-justice-department/5738790
Justice Department Announces Largest Health Care Fraud Settlement in Its History Pfizer to Pay $2.3 Billion for Fraudulent Marketing
WASHINGTON – Pfizer Inc. and its subsidiary Pharmacia & Upjohn Company Inc. (hereinafter together "Pfizer") have agreed to pay $2.3 billion, the largest health care fraud settlement in the history of the Department of Justice, to resolve criminal and civil liability arising from the illegal promotion of certain pharmaceutical products, the Justice Department announced today.
Pfizer promoted the sale of Bextra for several uses and dosages that the FDA specifically declined to approve due to safety concerns. The company will pay a criminal fine of $1.195 billion, the largest criminal fine ever imposed in the United States for any matter. Pharmacia & Upjohn will also forfeit $105 million, for a total criminal resolution of $1.3 billion.
….
As part of the settlement, Pfizer also has agreed to enter into an expansive corporate integrity agreement with the Office of Inspector General of the Department of Health and Human Services. That agreement provides for procedures and reviews to be put in place to avoid and promptly detect conduct similar to that which gave rise to this matter.
Access entire document https://www.justice.gov/opa/pr/justice-department-announces-largest-health-care-fraud-settlement-its-history
————————-
Digital Tyranny: EU Digital Covid Vaccine Certificate Framework https://www.globalresearch.ca/mandatory-vaccination-eu-just-went-through-under-radar/5776115 The object of the Pandemic Treaty consists in creating by 2024 a global health governance entity under WHO auspices. In turn the Pandemic Treaty would be tied into the WHO's QR Verification Code project, which is intent upon creating a global digital data bank of 7.9 billion people. Both initiatives are to be carried out concurrently by the WHO in liaison with ID2020 and the Gavi Alliance…
COVID-19 WORLD P(L)ANDEMIC: ENGINEERED DESTRUCTION & LOOTING OF CIVIL SOCIETIES
https://www.bitchute.com/video/ePpZn2lvu8k2/ (ebook pdf) https://www.globalresearch.ca/the-2020-worldwide-corona-crisis-destroying-civil-society-engineered-economic-depression-global-coup-detat-and-the-great-reset/5730652?pdf=5730652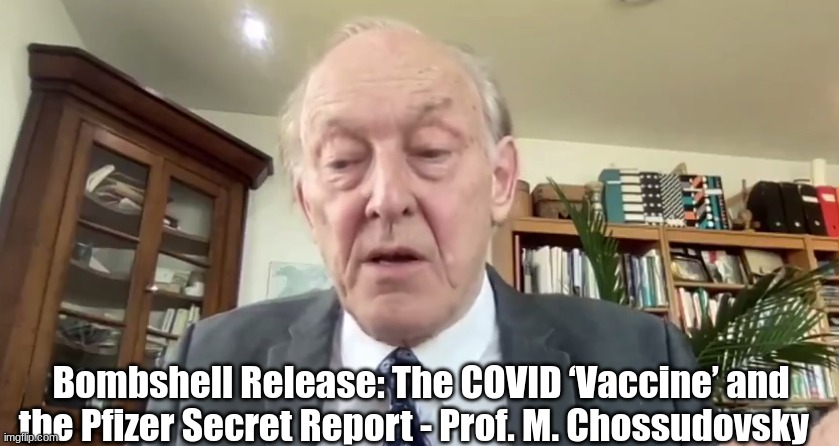 https://beforeitsnews.com/alternative/2022/05/bombshell-release-the-covid-vaccine-and-the-pfizer-secret-report-prof-m-chossudovsky-video-3773867.html