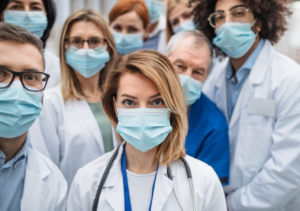 The requirement for healthcare workers to wear face masks in clinical settings is to be dropped by NHS trusts from Monday, the Daily Sceptic has learned.
A source within the health service said he learned of this decision from hospital managers and independently from another contact in the service.
At this stage it is unclear whether all trusts will make this change at the same time, but it does appear to be a result of a change of policy higher up.
This further step back to pre-Covid normality should mean masks for patients will also end, either at the same time or shortly afterwards.
https://dailysceptic.org/