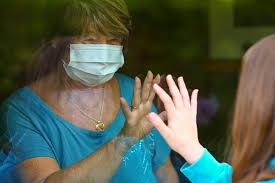 1st May 2022
[Lessons must be learned]
I love the phrase 'lessons need to be learned'. It always makes me laugh when I hear it. Usually intoned with a voice of great seriousness by the leaders of an organisation found to have made disastrous errors. It is right up there with 'safety is our number one priority.' About the only group I have yet to hear say this are arms manufacturers. Although I wouldn't put it past them. Maybe … 'You could take someone's eye out with that.'
As I have occasionally remarked about airlines … when they tell us that safety is their number one priority. Well, in that case don't take off. Everything is perfectly safe when your plane is on the ground. It's that hurling yourself into the air, dashing about in the skies, then landing, where all the accidents take place.
Getting back to lessons learned. The only lesson I have ever learned, about lessons being learned, is that lessons are never learned. The same disasters occur again, and again, for all the same reasons. The reasons being institutional inertia and the overwhelming desire of those at the top to protect themselves from any criticism.
What I have also learned is that the primary function of any enquiry is to make sure that no-one who actually made those terrible decisions can be blamed for anything. A few scapegoats further down the pecking order will be dragged out and punished. Then all goes quiet again.
'Mistakes were made.' This is another one I enjoy. Mistakes were made – but who made them? The use of the passive voice is all you ever need to pay attention to Here. You never hear. 'I made this mistake. Or, that person made this mistake.' Even more rarely will you hear 'I, alone, made this mistake.'
Yes, once the dreaded passive voice comes into play, you know that no-one is going to be singled out, no lessons are going to be learned by anyone. Instead, some vague unidentifiable entity will have to learn from the mistakes that some other vague and unidentifiable entity may, or may not, have made.
Mistakes were certainly made in the COVID19 pandemic, and I have found myself bombarded by the 'lessons have been learned' claptrap.
The man in charge of healthcare in the UK, when COVID19 crashed upon the world, was Matt Hancock. This was also the time when patients were being flung out of hospitals into care homes, thousands of whom then went on to die.
He chose to hide behind an excuse. 'No-one told me, so it wasn't my fault.' Is that what the Captain of the Titanic thought to himself as his ship slipped beneath the waves?
Here is one article about what went on during that terrible time. I cannot reference it for everyone, because it came to me through doctors.net, which is for doctors in the UK only. Here it is anyway, although, unless you are a doctor you will have no access. 'Poor planning behind the illegal pandemic care home discharges'1. By the way, you are not missing anything. It mirrors many other articles that said exactly the same thing:
Bed shortages led to the illegal discharge policies that led to the deaths of hundreds of patients in care homes, the British Medical Association has alleged.
A court yesterday delivered a ground-breaking ruling that the government acted unlawfully in the advice it issued to the NHS on hospital discharge during the early stages of the pandemic.
The advice stated that there was not a risk from patients who had no symptoms of COVID infection. It led to the virus running amok in the care sector and a judicial review by two bereaved relatives gained the support of the courts yesterday.
I would disagree with the statement that hundreds of deaths occurred. It was in the region of twenty to thirty thousand, maybe more. What was Matt Hancock's response?
Yesterday he (Matt Hancock) claimed the court ruling had not found him culpable, blaming Public Health England for failing to advise that the asymptomatic patients could transmit the virus.
So, what lesson do we think Matt Hancock has learned? 'A big boy (public health England) made me do it', seems an adequate summary. Yes, we know there was a lot going on at the time. A great deal of pressure, and panic, and suchlike.
Using pressure in a rapid changing situation as an excuse, as this Government has repeatedly done … This makes me think of a General explaining that all the mistakes he made during a battle were due to people rushing about firing guns and yelling. No-one can possibly concentrate, and get things right, with all that bloody racket going on.
The reason why you had a position of such power and responsibility, Mr Hancock, is that you needed to be the big grown-up boy. You were required to think quickly, and clearly. If people didn't tell you things, such as the fact that an airborne virus can spread though asymptomatic people – as they all do, then, quite frankly, you bloody well needed to ask.
Of course, it seems he was told, he just doesn't want to admit that he was … and someone has told him he can probably get away with that pathetic excuse, of an excuse:
Here is what, I think, he should have said. 'Whilst the situation was difficult, I should have ensured that I looked at this issue in more detail. I needed to find out more about the impact of discharging elderly people back into care homes. The risk of transmission with asymptomatic patients. The difficulty in isolating elderly and often demented patients in that environment. I did not do any of these things adequately. I was the man in charge, I am deeply sorry … please hand me a gun.'
It is not as if this impending disaster was beyond the understanding of us mere mortals. On the 17th April 2020 I wrote a blog about it:
'The government's disregard of care home residents – old, sick people, acutely vulnerable to COVID19 – has been scandalous. As a GP, I regularly visit care homes. At one I visit, they recently had eight residents who died in a week, probably from coronavirus. But there's no testing, so who could possibly know …
When COVID struck, many things were not known, and could not have been accurately predicted. The transmission rate, the case fatality rate, the best way to treat those infected
However, it was very clear, very early on, that COVID was killing the elderly in far greater numbers than anyone else. In Italy, the early figures released revealed that the average age of death was seventy-nine. The figures were slightly higher in Germany, and around eighty years old in pretty much every other country.
Equally, it was known that amongst the elderly who were dying, almost all of them had other serious medical conditions. Heart disease, high blood pressure, diabetes, chronic pulmonary disease and suchlike. This is often known in my line of work as "multimorbidity."
In a world of uncertainty, one thing stood out. Which is that the unwell elderly were the ones who were most likely to die. Equally, they were the ones most likely to end up in hospital, potentially overwhelming the health services. As happened in Italy and Spain.
Ergo, you would think that someone, somewhere in the UK government, would have asked the obvious question. Where do we have the greatest concentrations of elderly, frail, people with multimorbidity? Could it possibly be that they are being looked after in care homes around the country?
Nursing homes, residential homes, care homes. They are all pretty much the same thing nowadays. Nursing homes tend to look after those with greater health needs, and they must have registered nurses looking after patients, but the distinctions have become blurred.
Many care homes are also specialised in looking after the elderly with dementia. In the UK, they are called EMI units [elderly mentally infirm]. These represent a particular problem in that residents tend to wander about from room to room.
So, in care homes we potentially had the perfect storm for the pandemic. They are full of elderly and infirm and highly vulnerable people. Environments where it is often impossible to isolate residents, and staff who have never been adequately trained in isolation measures. Equally, whilst relatives cannot visit hospitals, care homes have been continuing to allow them in.
It is not as if the warning signs were not there, flashing red.
What was the government's strategy for dealing with nursing homes?  It has been, up until the last couple of days, to make things even worse. The instructions from the Dept of Health have been to send patients diagnosed with COVID out of hospital, and back into care homes, with further instructions to "barrier nurse" them, a term for a set of stringent infection control techniques.  Care homes were informed that they could not refuse to take the residents back …' 2
It was after this that Dr Kathy Gardner (PhD, not medical doctor) contacted me, as her father had died of COVID19 in a care home. I wrote various lengthy replies to her lawyers about the situation, and my experience thereof. They may, or may not, have used my missives in the court case. The case that she battled so long and hard to get heard. She is quoted in the article:
At the time the Health Secretary Matt Hancock had claimed he was throwing a "protective ring" around care homes.
Yesterday he claimed the court ruling had not found him culpable, blaming Public Health England for failing to advise that the asymptomatic patients could transmit the virus.
One of the claimants, Dr Cathy Gardner, said the "protective ring" had proved to be a "despicable lie."
Dr Gardner said: "I believed all along that my father and other residents of care homes were neglected and let down by the government. The high court has now vindicated that belief, and our campaign to expose the truth.'
Within the NHS I was also fighting my own lonely battles. Here is an e-mail (identifiers redacted) that I send to my manager in April 2020
'I had a short chat with A yesterday about nursing homes X and Y.
Although things seem to be getting sorted out at Intermediate Care facility B there do not seem to have been any changes at nursing homes X and Y Both homes have several patients with Covid (proven positive swabs). It seems that the Hub is still sending Covid negative patients into both homes – putting these patients at immense risk. We have had staff to patient transmission at Intermediate Care facility B.
Equally patients are being discharged home without having swabs. So, they are arriving home and potentially infecting any partner living there – usually elderly and vulnerable. Equally, if community staff are going in to visit, they can also get infected – then pass the infection on to other clients in the community. The only patients being swabbed on discharge from nursing home X are those going to other care homes – at that care homes request.
Two out of three swabbed patients in nursing home X have come back positive. Which means we are clearly sending Covid positive patients back home – without a swab. I spoke to H, who said that this was still policy? I am not quite sure who's policy?
I believe we must stop the hub sending Covid negative patients into our nursing homes. – until they are clear of infection. I also believe we cannot discharge anyone from our nursing homes without a clear swab.
I think if anyone were to be made aware that their relatives were being transferring into a Covid positive care home, where they will be at high risk of getting Covid, they would rightly be up in arms. They would rightly be up in arms because it is unsafe, it is putting staff and patients at risk. We already know that nursing homes are becoming the focus of Covid deaths, we should not be making this situation worse in nursing home X and Y.'
I am no genius. I was not the only one who could see that this was a stupid and deadly policy. I wrote about it, and complained about it, at the time. We have now had a court case saying what was done was illegal. But [squeaky voice] 'no-one knew…' The care home managers were all up in arms at the time. They bloody knew. But no-one chose to listen to their inconvenient truth.
So now what happens. It it almost impossible to see that anything of any value will occur as a result of this judicial health review. What lessons we be learned? None by the Department of Health and Social Care. Their comment:
'A spokesperson for the Department of Health and Social Care, said: "We specifically sought to safeguard care home residents based on the best information at the time.' Yup, safety was their number one priority.
Well, God only knows what would have been the result if they hadn't decided to 'specifically safeguard care home residents, based on the best information at the time.' It is difficult to think of anything they could have done to make things worse.
'The best information?' Who gave them this information? The same vague unidentifiable entity who made the mistakes and will now be learning the lessons I suppose. Maybe it was the exact same god-like entity that was spoken of, in hushed tones, during the pandemic …The Science. Yes, The Mighty Science that works in mysterious ways, its wonders to perform.
1: https://news.doctors.net.uk/news/6K3xX7oGioThSkt9LJYz0S?pk_campaign=dnb&pk_kwd=article02_button
2: https://drmalcolmkendrick.org/2020/04/17/care-homes-and-covid19/