https://www.bitchute.com/video/RWbjib2EKuzv
An important revelation about the origin of the virus and the Satanic nature of the vaccine.
9 Responses to "WORLD PREMIERE: WATCH THE WATER – Dr Ardis"
Back to Top
The Tap Blog
The blog that's fed by you, the readers. Please send in the news and stories that you think are of interest using the form below.
Search The Tap
Help Support The Tap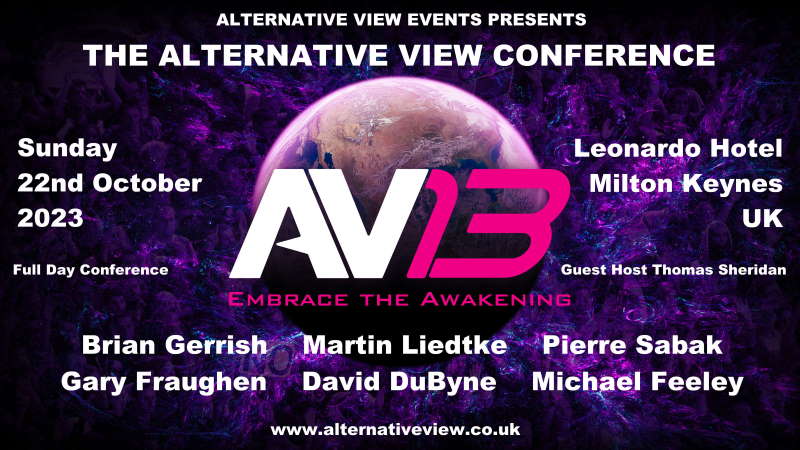 Leonardo Hotel Milton Keynes 22 October 2023
AV13 Tickets are Now on Sale www.alternativeview.co.uk
Tap Archives
Atom Feed