Crews tackle 'ferocious' fire at Harlow sausage factory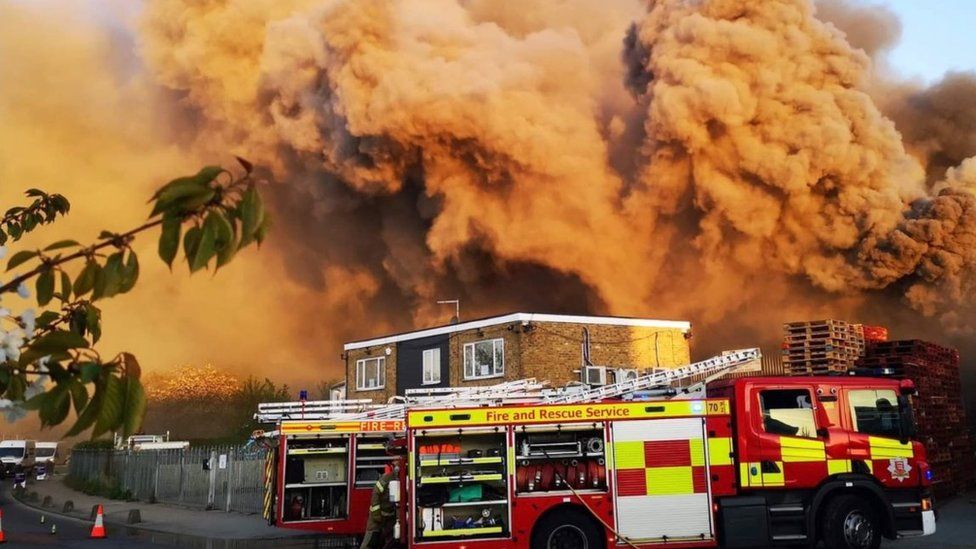 A large fire at a sausage factory is being tackled by 70 firefighters from across Essex and Hertfordshire.
The blaze broke out at Riverway Foods on River Way in Harlow at 05:20 BST.
Essex Fire and Rescue initially sent six crews to the scene, then increased that to eight – which have since been joined by two others.
Thick plumes of smoke can be seen across the town and the fire service has warned people to stay indoors and keep windows shut.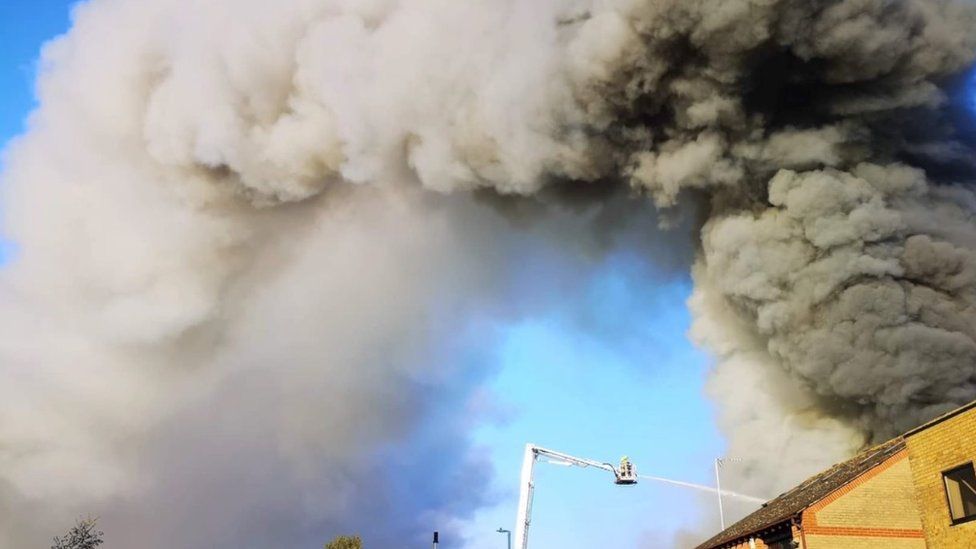 The fire service said that when crews arrived the building was 95% alight and 100% smoke-logged.
Incident commander Scott Meekings said: "When we turned up we were faced with quite a ferocious fire that had smoke and flames billowing out of the building.
"Fire crews rapidly responded by increasing the resources we deployed to this incident but because of the nature of the contents within the building – a lot of cardboard, wooden pallets and plastics – the fire got hold very quickly."
Due to the nature of the fire, crews from Hertfordshire and Essex were unable to tackle the blaze from the inside of the building.
Dorottya Spányik, whose husband was working at the sausage factory at the time, said he told her everyone managed to get out of the building safely.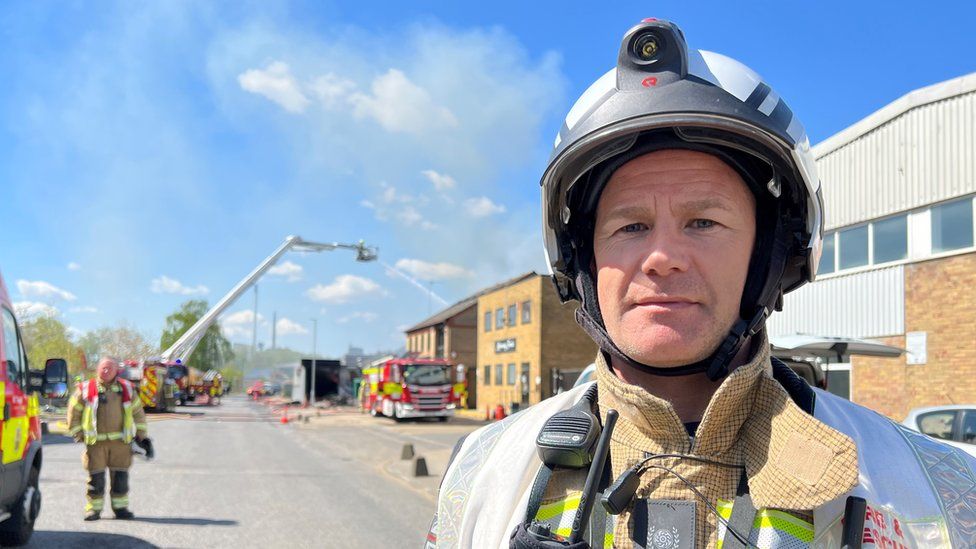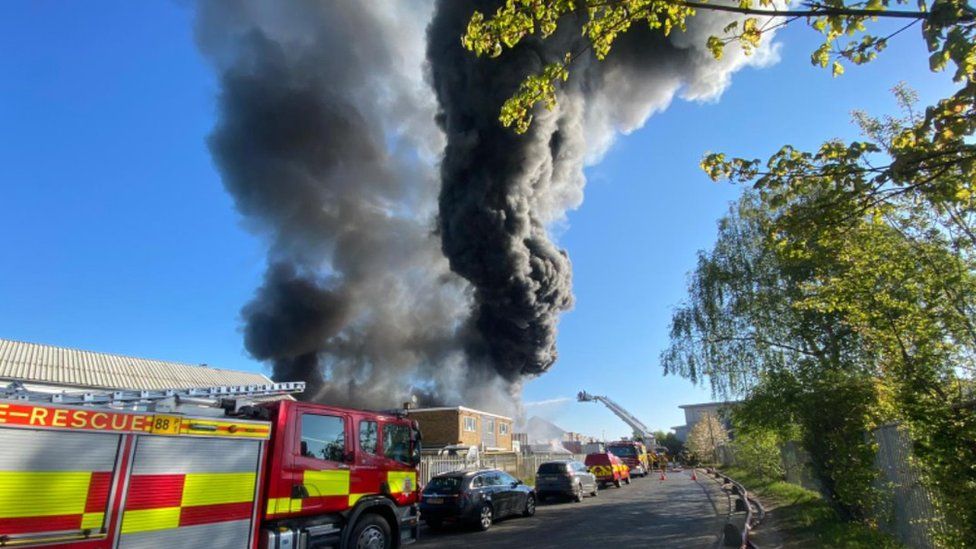 She said she also worked at the factory and although she got home, her husband was still at the premises.
"Everyone is outside, everyone is fine," she said.
She described it as "a massive fire" and said she had to shut her windows because of the smoke.
"The latest is my husband told me one of the buildings is now gone," she added.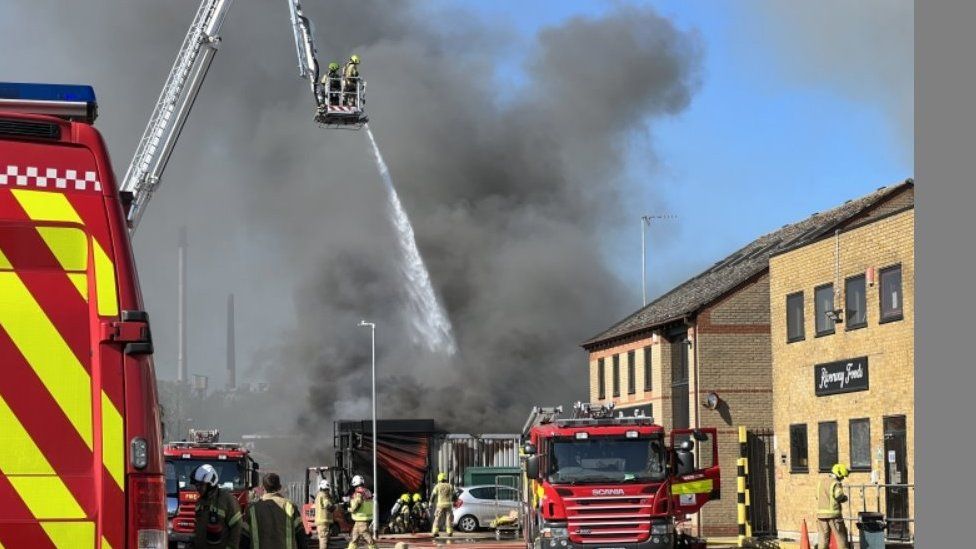 The fire service said disruption to traffic in the area was "anticipated for quite some time" and they expected to be at the scene until early evening.
The fire was contained to the building and 70 firefighters had tackled the blaze at its peak, it said.