GERMANY-BASED WEBHOSTING CENSORED SOUTHFRONT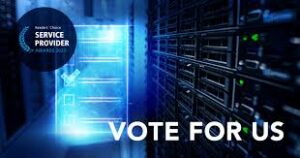 TAP – Bit of murky Merkel up to some dirty tricks?
Dear Friends,
On March 9, the Germany-based Hetzner webhosting removed SouthFront from its network and suspended our IP.
Unfortunately the Hetzner Team was tricked by manipulations of the recently established propagandist structures (like https://mediabiasfactcheck.com/) that works to instigate international hatred. Structures like this one are not satisfied with our independent position and alternative point of view on the ongoing military developments.
Different propagandists were enraged by the high popularity of SouthFront and objective information that we provide and that is hard to be denied.
Citing biased sources, they blamed SouthFront for hosting propaganda, arguing that "[SouthFront] comes up early, well before much more reputable sites when searching the web for info on the Ukraine war."
Our Team is working hard to restore the full broadcast and all our services, but it will take some time to restore all the information.
In view of the brazen opposition to SouthFront, we call on our readers and viewers to make this fact public. We would be grateful if you would tell the world about the real "freedom of speech" in Western democracies and share information about SouthFront with your friends and relatives.
After years of countering attacks on SouthFront by government agencies from different countries, as well as the MSM, we need your support more than ever.
DEAR FRIENDS. IF YOU LIKE OUR TYPE OF CONTENT PROVIDED, SUPPORT SOUTHFRONT WORK :

MONERO (XMR): 84eCJf22Yz39rHwoz6vf3hdcWmbCY336eAUoLXpSj1Q3boP8crzKdDq3R5f72RjFmTJBctSH6DFRuPmEaWiQP59mBzoG2sN

BITCOIN (BTC): bc1qctv99yh0ewg6x5r9fy5e7lqm28t9rza4h4cy4k


BITCOIN CASH (BCH): qpayzr89x3yul8924uqf6fjx6jcjklfcw5vm2dxp7r
 12  4  2 Share1 

  62 Support SouthFront