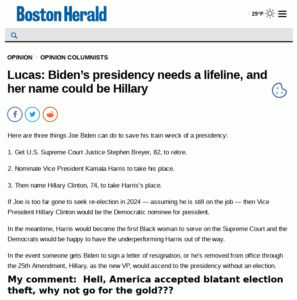 WELL WELL, HERE IS HOW THEY WILL INSTALL HILLARY:
1. Get Supreme Court Justice Breyer to step down.
2. Use the Supreme Court as a trash bin to throw Kamala into
3. Appoint Hillary vice president.
4. Remove Biden for medical reasons.
That's the plan, HERE IT IS. MSM source too. In this case, they won't lie.