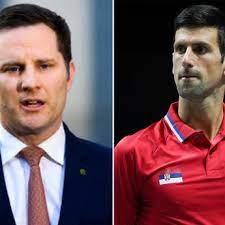 Alex Hawke Minister for Immigration, Australia.
This…. https://t.co/662GD5Fv0g

— Gillian McKeith (@GillianMcKeith) January 15, 2022
6 Responses to "The real reason for the Djokovic saga!!"
Leave a Reply
You must be logged in to post a comment.
Back to Top
The blog that's fed by you, the readers. Send in the stories that interest you.
Blogging since 2006...