Thanks to Aldous for the link.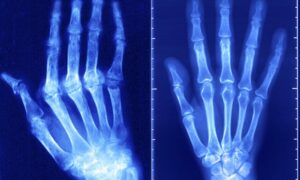 More and more people around the world are suffering because their immune systems can no longer tell the difference between healthy cells and invading micro-organisms. Disease defences that once protected them are instead attacking their tissue and organs.
Major international research efforts are being made to fight this trend – including an initiative at London's Francis Crick Institute, where two world experts, James Lee and Carola Vinuesa, have set up separate research groups to help pinpoint the precise causes of autoimmune disease, as these conditions are known.
"Numbers of autoimmune cases began to increase about 40 years ago in the west," Lee told the Observer. "However, we are now seeing some emerge in countries that never had such diseases before.
As 2022 begins, there's a new year resolution we'd like you to consider. We'd like to invite you to join more than 1.5 million people in 180 countries who have taken the step to support us financially – keeping us open to all, and fiercely independent.
The year is already shaping up to be hectic, with a cluster of elections (France, Brazil, the US to say the least), economic pinch points, the next phase of the pandemic, the gathering climate emergency and the first 'winter World Cup'.
More ominously, independent media faces a critical year, with autocrats across the world rolling back press freedoms, shutting down newspapers such that free, impartial information is becoming the exception rather than the rule.
We are determined to resist this. With no shareholders, billionaire owner or rogue despot to worry about, we set our own agenda and provide trustworthy journalism free from commercial and political influence to readers in almost every country of the world.
And those readers can access our work regardless of ability to pay, because our journalism is free for everyone everywhere. While others commoditise information, we seek to democratise it, providing a vital perspective for millions whose own press has been dismantled by dictators.
We need supporters to underpin this open, independent model. Will you join us? Every contribution, however big or small, makes a difference.