"And if 'tis possible that the *ingrafted Pox* can be so poysonous as to communicate *certain death* to all around by this method, they may ingraft as *violent a Plague* as has been known among us. How far the Legislature may think fit to interpose, in order to prevent such an *artificial way of depopulating a Country*, is not my Province to determine." — Dr. Wagstaffe, a physician of St. Bartholomew's Hospital [London], in "A letter to Dr. Freind", 1722.
Quoted in volume I, p.39 of "History and Pathology of Vaccination" (1889) by Professor Edgar M. Crookshank.
comment from Ander1991
People are fearing an innocuous virus and they are being driven onto an  'ingrafted pox, so poysonous as to communicate certain death.'
The needle death syndrome has been 300 years in the making.  Make a New Year Vow.  No more needle, folks!  Listen to Dr Wagstaffe writing in 1889.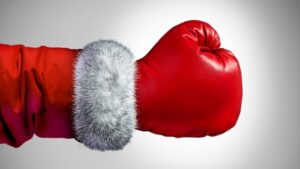 And read this.  So you know.