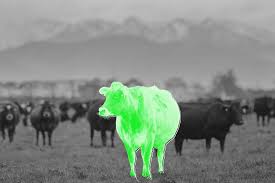 I grit my teeth every fortnight when Private Eye lands on the doormat. I have previously explained how I used to be an avid reader. But its increasingly left-wing bias and its Covid-orthodoxy, especially the voluminous virtue-signalling by its 'MD' (aka Dr Phil Hammond) column about all things to do with vaccines and face masks, led me to cancel my subscription. But not soon enough and I still have a few months to run. That said, every now and then The Eye hits a nail on the head, and I was glad my subscription had not expired before I saw the special eight-page report in issue 1560 of November titled 'Profits of Doom'* which reports on the excessive profiteering by individuals and businesses on the back of the Covid panic. And, of course, the British public footed the bill, all £75 billion of it. It's a long read in very small print but it is a shocker.
As an example of personal profiteering Tim Horlick, Andrew Mills and Nathan Engelbrecht—all of Ayanda Capital—made £20.3 million, £32.4 million and £11.6 million, respectively. The winner amongst the corporate profiteers was Primer Design Ltd which made £178.2 million representing an increased Covid profit margin, compared with pre-Covid days, of 65.3%. But another three companies made Covid profit margins of over 20% and two of these—Randox Laboratories Ltd and Tanner Pharma UK Ltd went from negative pre-Covid profit margins of -96.7% and -23.4%, respectively. And who was 'advising' (the new euphemism for 'lobbying on behalf of') Randox but the illustrious (recently) ex-MP Owen Paterson. It is notable that our equally illustrious leader tried to change parliamentary procedures to save his bacon; but he got fried, nevertheless.
There is so much detail in the report and so many characters and companies involved that it is hard to know where to start. A few selected examples should give you an idea of how Covid profiteering worked. The essence of the story is that a series of dormant, ill-experienced and offshore companies, in addition to the usual suspects such as Deloitte were quick to jump on the Covid bandwagon. They exploited the flawed 'eight stage process' of company vetting combined with the help of friends in high places via the 'high priority' lane to secure overpriced contracts to supply PPE and test and tracing to a government caught in the Covid headlights. Rules regarding procurement were made up on the hoof and these enabled lucrative contracts with staggering price markups to be obtained. It did not help that the man in middle was none other than 'hands on Hancock' who was somewhat distracted by his extremely up close and personal aide Gina Coladangelo.
There was also a fair amount of blatant incompetence as in the company Movianto which was sub-contracted by a government established company Supply Chain Coordination Ltd to move stockpiled PPE for use in the pandemic. They were unable to get most of the supplies out of storage and a great deal of what they did manage to locate was past its expiry date. Meantime, NHS nurses and doctors were dying for want of decent PPE. Initially billed as a way of enabling and encouraging manufacture in the UK, what actually happened was that less than 10% of PPE was obtained here. There are no prizes for guessing that the remainder came from the same source as the coronavirus…China. Companies described as 'UK suppliers' were, in fact, simply buying cheap from China and selling expensive to the UK government. It could not have worked out better for China—and our profiteering pirates—had they sat down and planned it.
The offer of James Dyson to build ventilators and the surrounding accusations of sleaze has been reported in these pages. But Dyson seems like a saint compared with what really happened. Frightened witless by the terrible scenes from Italy of ICUs full to the brim and rows of patients on ventilators, without having any idea of the actual number of ventilators at our disposal in the NHS, the government went off in search of thousands more, and got them. No fewer than 26,000 ventilators—most now gathering dust in an MoD warehouse—were purchased under one contract for £569 million. Further contracts worth £244 million and £135 million were awarded for supplying ventilators—many from China—that were never used. Largely, the NHS was not overwhelmed and nor were its ICUs and the knee-jerk Nightingale hospitals were never used. We had reacted to what was seen in Italy, where I work regularly. In Italy there is next to no primary care, hospitals are continually overwhelmed, and—in my experience—it is a much more 'medicalised' country than ours.
Test and trace cost us another fortune and Deloitte's profits nearly doubled over the pandemic. It is reported at one point that they had 1,000 employees working on test and trace and that these were earning an average of £1,000 per day. Randox Laboratories (for whom Owen Paterson worked) and Biomnis UK Ltd made enormous amounts of money from these schemes but were not alone. A company called Innova very cleverly managed to sell lateral flow tests to the UK government, doing so at an inflated price within China leaving the British taxpayer to foot the bill for shipping.
Having said it was hard to know where to start, it is actually very hard to know where to stop. Those who have blatantly profited from other people's misery ought to be publicly shamed. These guys (and they are all 'guys') were lining their already well stuffed pockets at the expense of the British public while some of the same public were losing their jobs, jumping off the Humber Bridge and experiencing a proper epidemic of mental health problems and domestic violence. There is probably much that we will never get to the bottom of related to the pandemic. But one thing is clear, we now know why so many people simply do not want it to end.
A copy of the report can be found at this link.