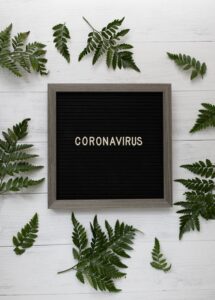 I AM REDACTING THE "THERE IS NO VIRUS POST" BECAUSE AS IT TURNS OUT IT IS NOT ACCURATE. This is my best redaction, EVER.
I went over a lot of new stuff this morning because of a mail that arrived, and yes, according to myth, they have in fact isolated the corona virus but just have not gotten a "quantified sample".
That's below par for a global pandemic where they are force jabbing everyone and destroying the world economy, so though I am redacting the original "no virus" post, I'm still going to stick it to them.
Here is the correction. Someone typed it up for me and made it easy.
Anonymous sent
I'm sad to see you taking on that 'no virus exists' line. The 'no virus' idea comes from scientifically ignorant people mis-reading this line: "Since no quantified virus isolates of the 2019-nCoV were available for CDC use at the time the test was developed …"
Lots of people carelessly reading "quantified virus isolates" and just skipping over the word 'quantified' like it means nothing. That's the root of the mistake.
For the PCR test to return a measurement of concetration of the virus, it should be tested with a solution having a KNOWN CONCENTRATION of the virus. That's what "quantified virus isolate: means. As opposed to "virus isolate" that just means a solution with viruses in it.
But a precise concentration is actually hard to create. They had plenty of the virus. Notice they are talking about which segments of the viral RNA they are using as targets. And btw, recall that this virus was the result of spending many millions on developing it (especially the modified spike protein) as a bioweapon. So they definitely had the virus and had its entire genome sequenced.
They just didn't have any way to create a sample in fluid of exactly n millions of virus particles per uL or whatever. This is quite understandable.
So all they are really saying is, they had to create a calibration standard some other way.
The 'no virus exists' idea's origin was most likely deliberate well poisoning. People injecting bullshit into the discussion to throw honest pople off the trail.
For instance, anyone deciding the virus doesn't exist, is then going to quit hunting for those responsible for designing and then deliberately spreading it. The concept also brain-jams investigation of what the spike protein (from the vax) does to people. Since 'no virus, no spike protein.'
I wish you would clear that up. People who do understand this will think less of you for saying 'no virus exists' and then as evidence quoting a text that says no such thing.
Unvaxed and staying that way. Unlike virtually all my friends and family, including my two adult children. So I expect some very sad years ahead. From Sydney Australia
My response:
I looked into this and the inability to get a quantified sample is an anomaly, they do have that for other viruses and it should be the standard, especially when they are mandating jabs and locking down the planet. However
Their sloppy work aside when there's no excuse for it for something this serious, when you ignore their sloppiness and inexcusable behavior, YES, AFTER READING MORE ON THE TOPIC IT APPEARS YOU ARE RIGHT.
So, I am redacting the following, with this caveat: THERE IS NO EXCUSE. Yes, this below does not say the virus is nonexistent, it instead says THE FDA SUCKS AND CAN'T DO A JOB RIGHT EVEN WHEN THE WORLD DEPENDS ON IT. And I bet there's a motive associated with that sloppiness.
How about that??
Yes, I made an error. But this is a prime case of an error not making any difference to the reality of it all.
We don't know how much we have, we just know it's there. BULLLLSHIT.
THE FOLLOWING IS NOW REDACTED BUT IS BEING LEFT UP SO PEOPLE KNOW WHAT IT IS. WHEN RESPONDING TO THIS ITEM IN OTHER LOCATIONS THAT DEBUNK IT, USE MY RESPONSE, NOT THE FOLLOWING:
FACT: NO CORONA VIRUS HAS EVER BEEN ISOLATED BY THE FDA. If they never isolated the virus, they CANNOT recommend or approve ANY cures for ANY OF IT, ESPECIALLY VACCINES.
Furthermore, if even the FDA could not isolate a sample, coronaivirus is patent bullshit, there never was such a thing. WE ALL GOT CONNED BY THE FLU!!
NOT POSSIBLE this far into a pandemic with "millions dead", they should have been able to isolate it from patient zero!!!
This is a July 2021 document, and it STILL CLAIMS they have not isolated the virus!!! NOT POSSIBLE IF IT IS REAL.
NOT POSSIBLE this far into a pandemic with "millions dead", they should have been able to isolate it from patient zero!!!
This is a July 2021 document, and it STILL CLAIMS they have not isolated the virus!!! NOT POSSIBLE IF IT IS REAL.
WE ALL GOT CONNED. WHAT A CON JOB!!!
www.jimstone.is
http://82.221.129.208/1/.tw0.html