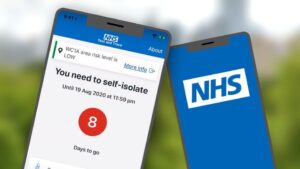 A recent report by the Public Accounts Committee (PAC) has concluded that the Test and Trace scheme, implemented to track and control the spread of Covid, failed in its original purpose at a cost of £37 billion to the taxpayer. Of the 2,000 consultants hired to manage the scheme, it has been uncovered that no more than 50% were working directly on the Test and Trace project at any time, with one call handler claiming to have received £4,500 without picking up the phone once. The Telegraph has the story.
MPs said billions had been squandered on a failed promise to "enable people to return towards a more normal way of life", that instead saw two national lockdowns and a rise in case numbers.

The excoriating report, published just before the Chancellor sets out details of a £5.9 billion funding boost for the NHS, details a host of missed targets and a lack of control over spending on consultants…

The publication marks a major blow for a programme, which was championed by then Health Secretary Matt Hancock and hailed by Boris Johnson as "world-beating".

When it was launched last May, Hancock said it would enable the Government to replace national lockdowns with "individual isolation" for contacts of Covid cases.

Dame Meg Hillier, Chairman of the Public Accounts Committee, said: "The national Test & Trace programme was allocated eye-watering sums of taxpayers' money in the midst of a global health and economic crisis."

"It set out bold ambitions but has failed to achieve them despite the vast sums thrown at it".

The report shows how the performance of the system deteriorated just when it was needed most, despite spare capacity in laboratories. Meanwhile, less than half of the contact tracing staff hired were ever in use at any one time.

While the country was in lockdown in February, just 11% of contact tracers were working.
Worth reading in full.
https://dailysceptic.org/