I'll probably never understand how or why anyone at all, let alone so many still subscribe to any of this SHIT (TAP – doctors 'Slaying Helpless Innocent and Trusting' people?) and continue to gleefully participate in the humanity loathing government's game of 'Simon Says'.
Scary yet morbid and sad at the same time, that people can be so blind to what's right in front of them. They still think everything's fine, reassure themselves with delusional ideas such as 'Oh it's just patch of bad luck, but the authorities have it all under control – they know what they're doing, so we'll be back to normal in no time'.
Plus more disturbing, is how many are so used to this 'new normal', they actually love their servitude. At least for now…
I wonder: will they wake up when all the furlough money and other hand-outs all dry up, when they finally lose everything they worked hard for most of their lives to achieve and everything in life they basically lived for? When all their dreams are finally and irreversibly shattered.
Probably not… They'll even believe whatever the TV shills tell them about how great life is, now that you have NOTHING. But then when they're homeless and destitute (without a TV or social media), to guide them through their REAL 'new normal' when they've been so comfortable in their plastic fake world, for so long, who will guide them? Nobody. They wouldn't and nor could they, survive.
That's really what needs to happen to wake them up. The deluded, muzzled morons need to hit a rock bottom, where the reality of what they've constructed for themselves through their own ignorance and stupidity will hit them like a ton of bricks. They'll either wake up and follow us, or continue deluding themselves by subscribing to MSM propaganda until it finally kills them.
These unfortunates are much like alcoholics or drug, or gambling addicts: The ones who successfully conquer drugs or booze, or whatever problem addiction has taken over their lives, nearly always had to experience a devastating moment in their lives – a rock bottom, where there was no more support from others who they used and abused to prop them up – finally forced into a corner, on their own, that only they themselves could crawl out of. A big shock to wake them up was needed to force them into finally seeing themselves as others see them: as the hopeless cases they'd devolved into. The reality of how emotionally, mentally and physically damaged they were – how they'd been fooling themselves for so long.
Once that lowest stage in their lives is reached, it initiates a complete change in attitude as they work towards rebuilding themselves and accomplishing a successful and productive, drug (or other addiction) free life.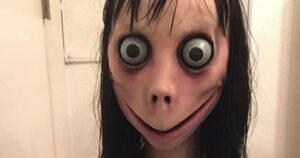 Much like druggies or alcoholics: these people are hopelessly addicted to media FEAR and hysteria – they experience a kind of rush of adrenalin from it all, which like drugs, is highly addictive. They need to break free from that very destructive dependence and start enjoying normal, mundane, ordinary life – free from unnecessary fear.
Sorry for the rant…
Comment from Alan Vaughan