Everyone knew it was REAL.
Tibetan monks – who had undertaken their vows of honesty and devotion to Lord Buddha – swore to their families that out there, on the slopes of Mount Everest, there was not one – but many – tall YETI…
Nepali sherpas have told of a secret Sasquatch gathering, where each would take turns in shaking the snow from pine trees, whilst others sat in a circle and clapped…
They were HUMAN – some were gentle, others gruff and angry – they marched in all weather and by now – in the year 2021 – BigFoots and Yeti have spread all over the Himalayas, Siberia, the USA and are even making their way into rural Europe!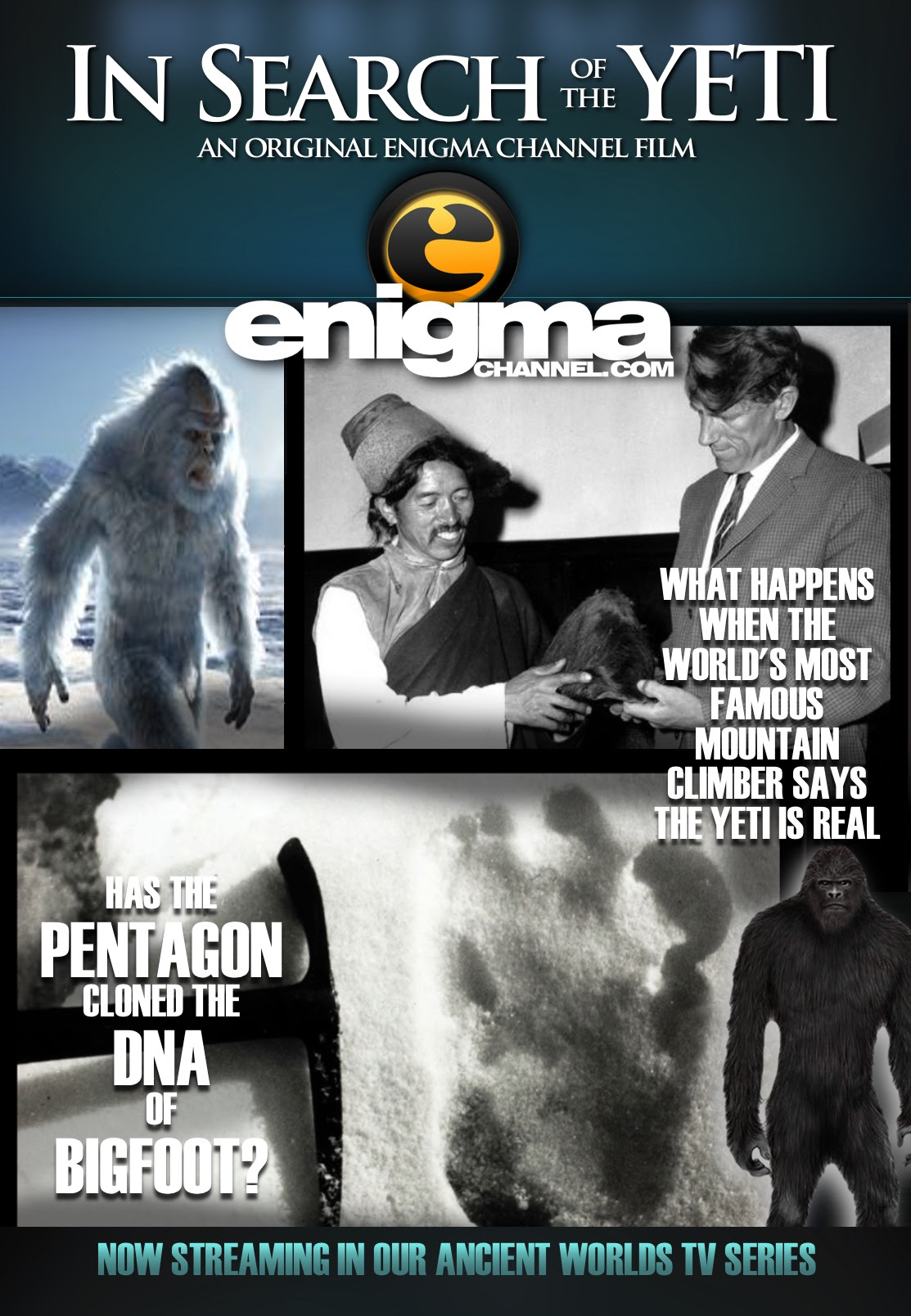 For 240 years, a skeleton hand and a scalp of a YETI lay on show at the KhumJung monastery…
UNTIL IT WAS STOLEN…
Come and join the Enigma Channel team on a quest to find out who – and WHY – the scalp of a Yeti was stolen…
It is yet another artefact featured in our ANCIENT WORLDS TV series – such as the BAGHDAD BATTERIES – which have been stolen.