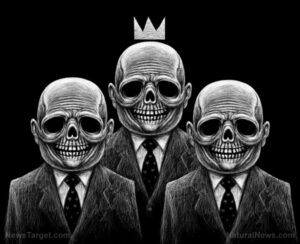 (Natural News) Did you know that Pfizer is the largest healthcare fraudster company ever? They focus on making chemical-based medicines that don't work and cause harm, like chemotherapy and vaccines, and then they settle court and fraud cases with billions of dollars, with just a fraction of the money they make from selling them. In 2009, just 12 years ago, Pfizer had to pay $2.3 billion (not million, but billion) to resolve criminal and civil liability because they promoted dangerous pharmaceutical products.
Pfizer executives literally plead guilty (to the Department of Justice) for marketing several different drugs "with the intent to defraud and mislead," and for bribing doctors to prescribe those quack drugs.
Did anyone at Pfizer ever serve time in prison for these atrocities? No, and now they make Covid-19 vaccines that cause blood clots in your lungs and brain. Does anyone actually believe that these repeat offender criminals are making any drugs, vaccines or treatments that aren't dangerous and deadly?
A portrait of the Pfizer criminal racket: Years of continued bribery, scientific fraud, lying to regulators
Want to become a millionaire manufacturing, marketing or prescribing drugs that maim and kill people and never have to worry about going to prison for it? It's easy. Just join the Pfizer criminal drug cabal. The worst of their criminals are simply put on house arrest and fined some money, even though they live like Jeffrey Epstein in mansions. Talk about a slap on the wrist. Not one single arrest or prosecution of any Big Pharma executives. Everybody walks.
Now, the US government is paying Pfizer and BioNTech close to $2 billion to manufacture Covid vaccines – nearly exactly the same amount as they had to pay out in reparations in 2009… coincidence? Can you say monopoly without coughing into your bacteria-laden China Flu mask?
Take a big guess who ran the clinical trials and said they were safe and effective. "Emergency approval" means it's a medical experiment, by the way, according to the CDC and the FDA.
No reforming going on here folks, just repeat offender criminals getting their billions of dollars BACK that they had to fork over for faulty drugs and misleading advertising and bribing doctors and decimating human life. Now they make vaccines that cause blood clots and are pushing them on kids as young as 12. It's sick, perverted medicine that's manufactured, marketed, sold, propagandized and backed by fraudulent studies and crooked clinical trials that are never really approvable at all.
Pfizer is "above the law" and now makes the deadly vaccine for this man-made, laboratory-concocted virus scamdemic
Yes, the Wuhan virus came from a lab. Yes, scientists made a disease that bats carry able to acquire "gain of function" so it could infect and kill humans. Yes, it started in China so it's not racist to call it the China Flu. Yes, this was planned to steal an election, begin installing communism in America, and most importantly, wipe out a few hundred million Americans using vaccines for the upcoming "takeover." The hands were in the DNA, and the blueprint proves it.
This plandemic virus came from manipulated genes in a laboratory that now use mRNA to create protein prions in the human body for clogging blood flow to organs and the brain.
Could it be that Pfizer falsified all the data on the vaccine safety and efficacy, since they do it with just about everything else they manufacture, including chemotherapy "treatments" and pharmaceutical wicked concoctions?
Maybe they're exploiting children right now for deadly vaccine trials. Maybe they're inventing fictitious diseases so they can sell more vaccines and drugs.
Medical freaks, murderers and repeat offenders
Remember Dr. Farid Fata, the oncologist from Detroit who made up his very own chemotherapy concoction that was 100 times stronger than anything hospitals were using, and he killed patients with it, and was convicted and sentenced to federal prison? Remember? Multiply that by 1,000 and you've got the Pfizer Bio-Pharma-Terror Company that's unleashing bioweapons right now as you try breathe into your germ-breeding pharma-flu-mask.
These medical lunatics have been and are right now getting away with 'legalized' murder by toxic medicine, and now the US government is backing them with billions of dollars. Even a former vice president and SCIENTIFIC DIRECTOR for Pfizer came forward with evidence of widespread fraud and falsified data endpoints used to win a multi-billion-dollar contract for the Covid-19 blood-clot-causing mRNA injections. These shots can cause autoimmune dysfunction and destruction of the female reproductive system, yet Pfizer is moving forward full steam ahead – no recalls, no moratorium, no independent labs to check their methods. Nothing. Just dirty jabs made by dirty criminals with dirty money from a dirty government system.
Pfizer skipped animal studies and went straight to hundreds of millions of people as the guinea pigs for this genocidal inoculation experiment

Oh, yes they did. Pfizer completely skipped running trials on mice or rats or monkeys or anything, and went straight into the human bloodstream with toxins that cross the blood/brain barrier thanks to mRNA and "gain of function" technology. This disease wouldn't exist in humans without these freaks planning it, so why ever test it on low-on-the-food-chain rodents, when the whole reason the vaccines were created was to destroy human life?
Pfizer's Covid-19 vaccine primes the human body for pathogen takeover, and has nothing to do with immunity against one strain of the very virus they created in a lab. It will be the vaccinated masses that die from the next wave of Covid variants.
Tune your internet frequency to Pandemic.news for updates on these crimes against humanity being delivered under the guise of inoculation. Plus, learn how to best prepare for the upcoming vaccine-induced wipeout.
Sources for this article include:
https://www.naturalnews.com/2021-06-07-pfizer-biopharmaceutical-repeat-offender-criminals-fraudulent-marketing-drugs-vaccines.html