UPDATE – 13.6.2021 or 6.13.2021
https://tapnewswire.com/2021/06/team-cardiologist-eriksen-had-pfizer-vaccine-twelve-days-before-collapse/
That link might not work so here's the source link.
https://greatgameindia.com/christen-ericksenheart-restarted-vaccine/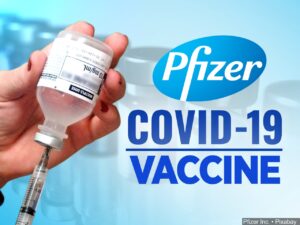 ORIGINAL POST – 12.6.2021 or 6.12.2021
Symptoms reported post vaccine by people all over the world are blood clotting issues and heart inflammation.
Why otherwise would a 100% fit top sports player just collapse from nowhere and require survival CPR assistance?
He could well have had the vaccine.
Footballers have been made use of in the media to promote the vaccine all over Europe.
Here is possibly the first evidence of the consequences of that decision.
Italy publicised that they vaccinated their players prior to the Euros.
They were not the only ones.  Belgium did.  Turkey.  France.  As well as Italy. http://www.insideworldfootball.com/2021/05/27/belgian-team-greenlighted-first-covid-jabs-ahead-euros/
also Spain .  http://www.insideworldfootball.com/2021/06/10/busquest-llorente-spanish-opt-vaccinate-euro-2020-squad/
The players were obviously not given much choice in the matter.
Would Denmark decide not to vaccinate when most teams are doing so?  I doubt it.
It seems more likely that all the teams have been ordered to fully vaccinate, but the media reporting is being done bit by bit for maximum drip-drip-drip effect.
Tottenham Hotspur, Eriksen's club, have also recently been at the forefront of the campaign to push the vaccine at their ground, although manager Murinho seemed to be against the players being given priority.
Given all the circumstances, it would not be surprising that Eriksen had been vaccinated along with his Danish team mates.  That would explain his collapse as there are many reports from all round the world of people collapsing after vaccination, with many deaths.  I have never seen a footballer collapse like that – in mid flow – ever in fifty years of watching the game.  Not has anyone.  This is a new thing to see, and that too would be consistent with it being caused by the vaccine.
https://www.tottenhamhotspur.com/news/2021/april/tottenham-hotspur-stadium-to-host-pop-up-vaccination-clinic/
https://apnews.com/article/premier-league-ciro-immobile-europe-italy-health-6c57bf8ad24c95c9eb682d2c295a4b44
After being given the go-ahead by the Italian government, 28 players were given their first doses at two hospitals in Rome and Milan.
"I thank all the staff for their hospitality and their welcome," Lazio and Italy forward Ciro Immobile said as he left the Spallanzani hospital in Rome. "We are happy and proud to have done this, getting yourself vaccinated is important, and we hope this moment will come soon for everyone."
and ….
Denmark suspends vaccines due to risk of fatal blood clots – but not all of the various brands of COVID vaccine –
https://www.the-sun.com/news/2493885/astrazeneca-covid-vaccine-safe-uk-regulator-denmark-suspends-rollout/
Football stars hail COVID-19 vaccine as the 'best defence' of 2021
Harry Redknapp, Chris Kamara and Eniola Aluko among the football stars urging people to get COVID-19 vaccine in a new short film.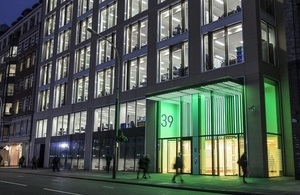 A host of football players and pundits – past and present – have today (Saturday 15 May) backed the UK's COVID-19 vaccination programme with the 'best defence' of 2021 accolade, ahead of tonight's FA Cup final.
Football legends Harry Redknapp, Chris Kamara, Eniola Aluko, Chris Hughton, Carlton Cole and Jules Breach appear in the short film, choosing their best defenders of the season so far – with the COVID-19 vaccination programme coming out on top – and encouraging the public to take-up the jab when offered.
The film follows the launch of a new national campaign last month, urging people aged 50 and under to get their vaccine and join the millions of people who have already received their jabs, as 'every vaccination gives us hope'.
Former manager and professional player Harry Redknapp said:
I've now had both my vaccines – they were so simple and I didn't even feel them. It's no pain but plenty to gain. > The NHS has done a fantastic job of rolling out the vaccine and it's amazing that we're starting to see the results.

I'd encourage everyone to take up the offer of the vaccine when they are called. Maguire's defence might be pretty good, but the jab is better.
Health and Social Care Secretary Matt Hancock said:
Our COVID-19 vaccination programme is a testament to the country's remarkable NHS and life sciences industry, both of which have played an integral role in getting the vaccines from lab to jab.

I am hugely grateful to Harry Redknapp, Chris Kamara, Eniola Aluko, Chris Hughton, Carlton Cole and Jules Breach for lending their support to help get the UK vaccinated.
When offered, it's vital people book in their jab – they truly are our greatest defence against COVID-19 and will help us get even more fans back watching the sports they love.
Sky Sports presenter and football pundit Chris Kamara said:
I can't wait to watch the FA Cup Final and see so many fans on seats. It's incredible that we've come this far in the pandemic, and that the successful rollout of the COVID-19 vaccine programme has led to this moment.

I would encourage anyone who is offered the jab to step forward to take it – I already have, and it was so easy. It's the best way back to doing the things we love, not least getting back to watching football the way we know it.
Director of Women's Football at Aston Villa and former England player Eniola Aluko said:
It's great to see more and more people receiving the vaccine, especially now younger people are becoming eligible.

Vaccines are encouraged and advisable to go back to a more normal way of life, especially so we can make sure that we see fuller football stadiums and get back to the sport as we know it.

If you receive your appointment, make your choice to go and you will be protecting yourself and your friends and family too.
The players have joined the ranks of other high-profile celebrities who have supported the COVID-19 vaccination programme, including Sir Lenny Henry, actors Chiwetel Ejiofor and Thandie Newton and TV chef Nadiya Hussain.
The success of the vaccination programme has paved the way for introducing fans back into stadiums. Following the successful Carabao Cup Final which saw 8,000 fans attend in April, football fans will once again be permitted to Wembley Stadium for the FA Cup Final as part of the government's Events Research Programme.
With 20,000 fans set to attend, the FA Cup Final will be the largest pilot event to date, forming part of the government's plan to safely get mass participation events back this summer.
Tickets for the match are split between home and away fans, as well as Brent residents and NHS staff. To attend, fans need to provide a COVID-19 negative certification upon entry to the stadium, following a rapid test taken either at home or at an Assisted Test Site. Fans are also asked to take a PCR test immediately before and 5 days after the event to inform the research and ensure any transmission of the virus is properly monitored.
Culture Secretary Oliver Dowden said:
Vaccines are saving lives, helping us return to things we love safely, and ensuring fans can once again take their seats.

As the pinnacle of our science-led Events Research Programme designed to get fans back in safely, it's an enormous milestone to see 20,000 spectators taking their places to cheer on their teams at the FA Cup Final. This is when the great summer of sport truly kicks off.
Vaccinated people are far less likely to get COVID-19 with symptoms. Vaccinated people are even more unlikely to get serious COVID-19, to be admitted to hospital, or to die from it and there is growing evidence that vaccinated people are less likely to pass the virus to others.
Data from Public Health England's real-world study shows the vaccines are already having a significant impact in the UK, saving more than 11,700 lives in England by the end of April and preventing 33,000 hospitalisations.
New PHE analysis shows that individuals who receive a single dose of the Oxford/AstraZeneca vaccine have approximately 80% lower risk of death with COVID-19 compared with unvaccinated individuals. The report also shows protection against death from the Pfizer/BioNTech vaccine rises from approximately 80% after one dose to 97% after 2 doses.
A separate new PHE report provides further evidence that the vaccine is highly effective in reducing the risk of hospitalisation, especially in older ages. For the over 80s, it is estimated that two doses of the Pfizer/BioNTech vaccine reduce the risk of hospitalisation by 93%.
https://www.gov.uk/government/news/football-stars-hail-covid-19-vaccine-as-the-best-defence-of-2021