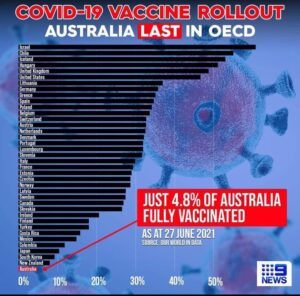 Only 4.8% of Australians took the vaccine both shots.  Channel 9 News Sydney.
UK lists at just under 50%, one of most blue pilled countries on earth.  All that year in, year out NHS propaganda and all that clapping.
Fair game, Australia.  We salute you!  Maybe your climate keeps you outside and away from those wretched TV sets.  Today you lead the world.