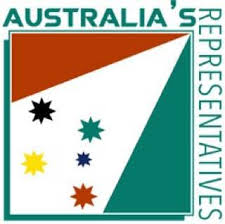 Australia's Representatives A political party to reclaim democracy and liberty
A party to replace the dinosaur Liberal and Labor parties of Australia
1
THIS IS NOT A ONCE-IN-100 YEAR PANDEMIC
After more than a year of the covid pandemic, we are no longer at the mercy of models. Covid is in
the range of once-in-30 year pandemics like Hong Kong flu or Asian flu. All standard precautions
prescribed in Australia's pandemic plans should be taken but the excessive measures introduced
since March 2020 are not justified.
Had it been in a once-in-100-year event in the range of the Spanish flu, as claimed by Mr. Scott
Morrison, 211 million people would die from it.
1 Every year around 60 million people die, so we
would need to see an additional 3.5 times normal deaths, distributed over two years. Until May
2021, after more than 18 months of the pandemic, around 3.5 million deaths have been attributed
to covid around the world, which makes it (currently) 60 times less lethal than the Spanish flu.
(Source: https://bit.ly/3ut40LA)
In 2020 around 150,000 covid deaths were reported in India, or around 1.5% or six days of additional
deaths (around 27,000 people die in India on average from all causes every day). The recent spike in
India still won't make it into a once-in-100 year pandemic. For Sweden – the only country that
followed standard pandemic plans and rejected lockdowns – using the baseline deaths of 2017-
2019, Nobel prize winner Michael Levitt has calculated 2,996 excess deaths in 20202
, around 3% of
its expected annual deaths. Its 2020 death rate was the average for the past 10 years.
1 https://teamaustralia21.org/data-and-explanation-for-the-sweden-chart-from-panda/ 2 https://twitter.com/MLevitt_NP2013/status/13684515068573818
https://australiasrepresentatives.org/Documents/AR-magnitude-of-pandemic-27May21.pdf