If one single incident sums up the sleaze and out-of-touch arrogance of the Westminster elite it's the 'John Lewisgate' scandal of Boris Johnson and his woke, string-pulling fiancée Carrie Symonds blowing a staggering £200,000 redecorating 'their' Downing Street flat.
It's bad enough that the guidelines put together by some earlier bunch of political crooks allow every Prime Minister to claim up £30,000 of our taxes to 'redecorate' the place. The fact that Johnson thought it acceptable to go nearly seven times over budget, and to break the anti-sleaze rules to make up the shortfall, is even worse.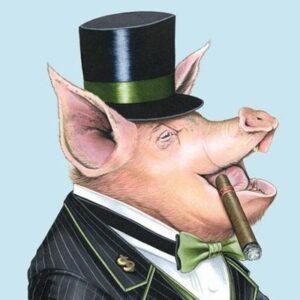 But what makes me even more angry is the comment by Sarah Vine, the columnist wife of key Johnson ally Michael Gove, that the PM could not be expected to 'live in a skip'. There are THOUSANDS of former soldiers and vulnerable teenagers living in cardboard boxes, while untold numbers of families live in damp, squalor and over-crowding. How DARE these Tory toffs describe a luxury property that has regularly been refurbished with OUR money as a 'skip'?
This is why I am so determined to build the English Democrats into a political force that will really challenge these sleazy, self-entitled, snobs. Right now our campaigners are busy promoting our Mayoral and Police Commissioner Election candidates. I'll be blunt: to do this properly we need money. And we need it NOW!
If you're sick of the elite spending your money on interior designers and gold wallpaper, then please help us invest in the English resistance!
If you want to see our police refocussed on protecting our people from criminals; on traditional English policing; on maintaining Law and Order; and on supporting the rights of victims to defend themselves, then support us and vote English Democrats on 6th May!
English Democrats Party · PO Box 1066, 
Norwich NR14 6ZJ, United Kingdom
This email was sent to hmtcurteis@gmail.com. To stop receiving emails, click here.