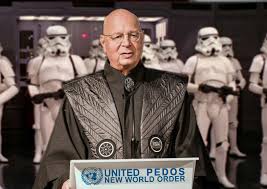 24 World Leaders Announce International Pandemic Treaty to Implement Great Reset Agenda
A host of global leaders issued a call for a global pandemic treaty, purportedly in order to prevent future pandemics, distribute vaccinations, and implement a unilateral approach to global governance.
As explained by journalist James Corbett in his October 16, 2020, Corbett Report above,1 the Great Reset is a new "social contract" that ties every person to it through an electronic ID linked to your bank account and health records, and a social credit ID that will end up dictating every facet of your life.
U.K. Prime Minister Boris Johnson, French President Emmanuel Macron, German Chancellor Angela Merkel, the head of the World Health Organisation (WHO), as well as 20 other world leaders, joined forces in penning a joint letter with the apparent intent of winning popular support for the globalist plan.
Calling COVID-19 the "biggest challenge to the global community since the 1940s," the 24 leaders predicted that there "will be other pandemics and other major health emergencies." https://humansarefree.com/2021/04/world-leaders-pandemic-great-reset-agenda.html
Now you know the real purpose of internment camps.
https://ourgreaterdestiny.org/2021/04/klaus-schwab-declares-unvaccinated-people-to-be-a-threat-to-humanity/