Why this tremendous push for vaccination? We know that the covid-19 death rate is comparable to that of a common flu. See Dr. Fauci in peer-reviewed "
Navigating the Uncharted
". Listening to Dr. Yeadon, we also know that vaccination is unnecessary, as there are many effective preventive and curing medicines available.
In addition to the immediate side effects, the medium to long-term collateral damage may be much more significant. Dr. Yeadon, Pfizer's former VP says that two to three years down the road, we may see massive genocide-like deaths from mRNA-type injections. See 
this
.
It is increasingly clear that behind this covid cum vaccination drive, there is a eugenics agenda of gigantic proportions. This has recently also been recognized by the leading German Human Rights lawyer, Dr. Reiner Füllmich, a member of the Corona Investigative Committee, which investigates globally on the prosecution of fraudulent reporting of covid- vaccination, testing and leading to fraudulent "case figures" – and to a massive drive to instill fear in the population. He and his team are launching several Class Action suits in the US and in Canada, and several lawsuits against individuals and institutions in Europe and the US. He calls these coming trials "Nuremberg 2", after the Nuremberg trials following WWII.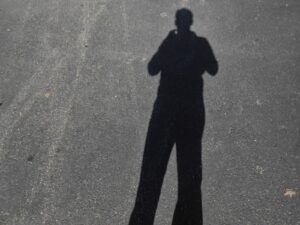 In a recent interview (12 April 2021), Dr. Füllmich said he sees the light at the end of the tunnel. He also said about Corona measures,
"These are the worst crimes against humanity ever committed. The few people who can still think independently, about 10 to 20 percent of the population, they know that the question was never about a virus or human health, but about a massive thinning of the world population, and total control." – See the full interview 
here
.
Add to the horrendous deadly future for maybe hundreds of millions of people from the vaccines, that more mRNA-type substances will be implanted in people old and young, including children, without them knowing, by repeated testing – and in some countries even forced or coerced repeated testing.
If we go by the words of experienced Dr. Mike Yeadon, former VP Chief Science for Pizer, we might be in for mass-dying – an outright genocide – in a few years.
And this in addition to the collateral social, economic and health damage already perpetuated by false covid-data and government fear-instilling lying, leaving hundreds of millions in misery, despair and abject famine – leading to death.
Is massive depopulation an objective of this corona fraud?
Hence, be aware of even more exposure to the risk by accepting the incessant call for testing-testing and more testing. Be alert and aware and follow the light.
*
Peter Koenig is a geopolitical analyst and a former Senior Economist at the World Bank and the World Health Organization (WHO), where he has worked for over 30 years on water and environment around the world. He lectures at universities in the US, Europe and South America. He writes regularly for online journals and is the author of 
Implosion – An Economic Thriller about War, Environmental Destruction and Corporate Greed; 
and  
co-author of Cynthia McKinney's book "When China Sneezes: From the Coronavirus Lockdown to the Global Politico-Economic Crisis" (Clarity Press – November 1, 2020)
He is a Research Associate of the Centre for Research on Globalization.