February 26, 2021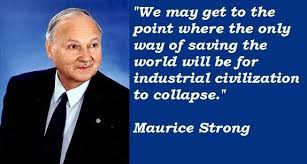 Globalist go-fer Maurice Strong uttered this insane nonsense in 2010. Now, do you understand the Covid Hoax? Every institution in society – government, business, media, education, law, education, church — has betrayed the public and now stands exposed & discredited.  
Agenda 2030, touted as a solution to everything from poverty to global warming, is really a plan to empower a global governing body.
(abridged by henrymakow.com)
The United Nations and its mostly autocratic member regimes have big plans for your life, your children, your country, and your world. And those plans are not limited to the coercive "climate" agreement recently concluded in Paris.
While the establishment media in the United States was hyping ISIS, football, and of course "global warming," virtually every national government/dictatorship on the planet met at the 70th annual General Assembly at UN headquarters in New York [Sept 25, 2015] to adopt a draconian 15-year master plan for the planet. 
Top globalists such as former NATO chief Javier Solana, a socialist, are celebrating the plan, which the summit unanimously "approved," as the next "Great Leap Forward" — yes, the old campaign slogan of the Chinese Communist Party.
The master plan is comprised of 17 "Post-2015 Sustainable Development Goals" (SDGs) with 169 specific "targets" to be foisted on all of humanity — literally all of it, as the plan itself states explicitly.
"As we embark on this collective journey, we pledge that no one will be left behind," reads the UN manifesto, entitled Transforming Our World: the 2030 Agenda for Sustainable Development.
But if you love liberty, self-government, free markets, or the U.S. Constitution, you will almost certainly be wishing that the UN would leave you behind.
Officially dubbed "Agenda 2030," the UN plot is aimed at "transforming" the world. The program is a follow-up to the last 15-year UN plan, the defunct "Millennium Development Goals," or MDGs…
THE AGENDA 
Perhaps the single most striking feature of Agenda 2030 is the practically undisguised roadmap to global socialism and corporatism/fascism. To begin with, consider the agenda's Goal 10, which calls on the UN, national governments, and every person on Earth to "reduce inequality within and among countries." 
To do that, the agreement continues, will "only be possible if wealth is shared and income inequality is addressed."…
 Governments must also seize control of the means of production — either directly or through fascist-style mandates.
"We commit to making fundamental changes in the way that our societies produce and consume goods and services," the document states. It also says that "governments, international organizations, the business sector and other non-state actors and individuals must contribute to changing unsustainable consumption and production patterns …"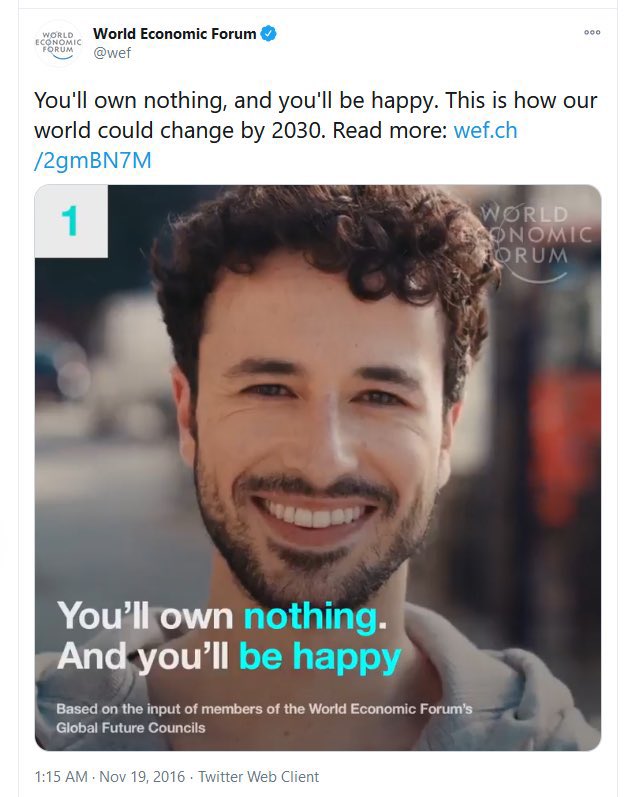 In plain English, the Agenda 2030 document is claiming that today's "consumption and production" patterns are unsustainable, so we'll need to get by with less. How much less? It would be hard to find a more clear and concise assessment than that offered by the late 
Maurice Strong, the recently deceased Canadian billionaire  and longtime UN environmental guru who led the 1992 Earth Summit, in a pre-Earth Summit document: "It is clear that current lifestyles and consumption patterns of the affluent middle-class … involving high meat intake, consumption of large amounts of frozen and 'convenience' foods, ownership of motor vehicles, numerous electrical appliances, home and workplace air-conditioning … expensive suburban housing … are not sustainable."
In truth, such "lifestyles and consumption patterns" are sustainable, so long as the freedom that makes prosperity possible is not destroyed in the name of achieving "sustainability."
The UN and the environmental lobby claim that we must get by with less because there are now too many people on the planet consuming too many resources. But this rationale for accepting UN-imposed scarcity is patently false.
Of course, the promoters of Agenda 2030 would claim that rather than impoverish us, the global regime they envision would take good care of us — through universal health coverage, for instance. 
One of the targets for Goal 3, ensuring "healthy lives" and "well-being," is: "Achieve universal health coverage," including "vaccines for all." 
Universal access to "mental health," along with "sexual and reproductive health-care services" — code words for abortion and contraception — are also included. All governments are expected to integrate such services into their "national strategies and programmes," the agreement demands.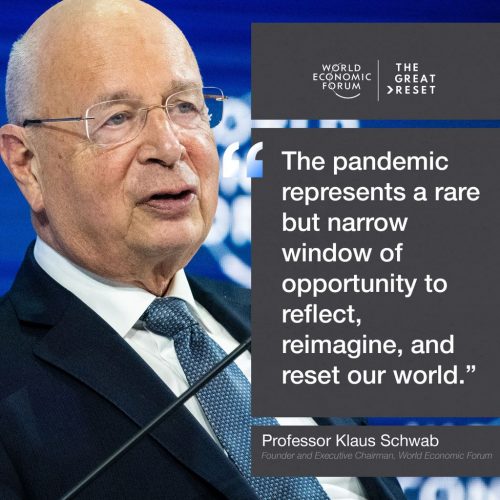 But as important as targeting healthcare is to the globalist schemers, any plan for building international socialism would be lacking without also targeting the next generation with global-socialist propaganda. And so an entire goal of Agenda 2030 is devoted to ensuring that all children, everywhere, are transformed into what the UN calls "agents of change," ready to push forward the plan for the new global order. 
"Children and young women and men are critical agents of change and will find in the new Goals a platform to channel their infinite capacities for activism into the creation of a better world," the agreement explains.
The sort of activists that the UN hopes to make your children into is also explicitly defined in the agreement. 
"By 2030, ensure that all learners acquire the knowledge and skills needed to promote sustainable development, including, among others, through education for sustainable development and sustainable lifestyles, human rights, gender equality, promotion of a culture of peace and non-violence, global citizenship and appreciation of cultural diversity and of culture's contribution to sustainable development," the global plan for 2030 states.
 Considering what the UN means by "sustainable development" — population control, central planning, global governance, and more — the agenda for your children takes on an even more sinister tone.
"Sustainable" children for global citizenship in the new order will be accomplished via what the UN misleadingly refers to as "education."
 In the UN document the word "education" alone is mentioned more than 20 times. And throughout the agreement, the UN openly advocates the use of schools to indoctrinate all of humanity into a new set of values, attitudes, and beliefs in preparation for the new "green" and "sustainable" world order. The UN's education agenda also puts sex "education" front and center. 
"By 2030, ensure universal access to sexual and reproductive health-care services [abortion and contraception], including for family planning, information and education," the document explains.
https://www.henrymakow.com/2021/02/covid-hoax-extension-of-agenda-2030.html