February 16, 2021
(left, Canadian neurologist Andrew Moulden, PhD. MD 1964-2013 
explains it all here in 20 six-minute segments. He was told to play ball or have the ball taken away. He wouldn't play ball and they killed him
)
Often a comet will streak 
are murdered and 
flushed down 
charlatans and traitors get Nobel Prizes.
The healthcare industry cannot leave sickness to chance. It is a bigger business than war.
from April 2, 2019
Andrew Moulden should have been awarded a Nobel Prize for showing how the "healthcare industry" is poisoning the general population with vaccines.  He showed how vaccines were responsible for causing "microscopic strokes" by limiting the flow of oxygen in the bloodstream reaching capillaries.
In his 2009 interview on vactruth.com, Moulden stated: "I have now conclusively shown that ALL vaccines, from infancy to geriatric, are causing the exact same brain damages irrespective of what disease or disorder comes out. The damages are specific to end vascular "mini-strokes" that are beneath the resolution of our neuro-imaging, but measurable in a before/after vaccination protocol. They are also directly measurable in real time – however, this involves techniques and technology I have not disclosed to the public as yet." 
AND "The evidence is now self-evident. All you have to do now is receive the education you need to appreciate and see what is before your very eyes – layperson and Doctor." 
AND "It is no longer an opinion as I now have conclusive evidence to show that ALL vaccines are causing the exact same damages for us all in the exact same manner that wild poliovirus caused paralysis, respiratory failure, death, bleeding into the brain, and more."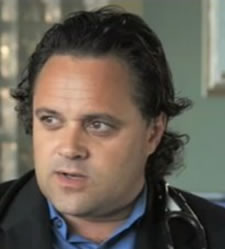 For revealing the truth and trying to save innocent millions from sickness and death, which enrich the health care industry and their accomplices in government and media, Moulden, left, died prematurely in 2013 supposedly of suicide. 
They claimed he was bipolar but the videos show a very competent and credible young neurologist. He joins the scores of 
holistic doctors reported murdered in recent years.
A colleague of Dr. Moulden who wishes to remain anonymous reported to Health Impact News that he/she had contact with him two weeks before he died in 2013. Dr. Moulden told our source and a small number of trusted colleagues in October of 2013 that he was about to break his silence and would be releasing new information  which could have destroyed the vaccine model of disease management, destroyed a major source of funding for the pharmaceutical industry, and at the same time seriously damaged the foundation of the germ theory of disease. He was ready to come back. Even though he had been silenced, he had never stopped his research.
Then, two weeks later, Dr. Moulden suddenly died.
Andrew Moulden (c. 1964-2013) was a Canadian quack who pushed an extreme form of anti-vaccine woo, claiming that vaccines are the causes of most illnesses and diseases, including autism. 

In addition to his anti-vaccine ideology (which is frequently too extreme even for other anti-

vaxers

) 

Andrew Moulden was a germ theory denialist, a conspiracy crank, a 9/11 truther, a failed politician, and a snake oil salesman offering an Internet-based magical procedure that will uncover the true causes of everything from shaken baby syndrome and Sudden Infant Death Syndrome (SIDS) to dementia and Alzheimer's disease. Moulden claimed several academic degrees, including a medical degree, but he was not licensed to practice medicine anywhere. In fact, there were apparently restraining orders to keep him out of major medical conferences — according to him, anyway.
Moulden didn't practise medicine because he was a neurologist. The article challenges his credentials but they are all authentic. He held a PhD and an MD and had studied the effect of vaccines on the brain in a clinical setting for 20 years.
He wrote:
  As many know, I officially quit my medical career in 2007. I did this in order to travel around North America to do research into vaccine safety and to present my research on vaccine safety across Canada and the United States. I only spoke the truth. I was not well received. I only tried to help you save yourselves from where you are right now…Harm's way, you ARE in it. It IS in ALL of you. Like a ticking bomb, it is about to go off.
Where have I been? In 2010-11 I returned to my PhD training to complete a full year accredited Clinical Neuropsychology internship at the Baycrest Center for Geriatric Care in Toronto. During this time I also taught a University course on Health Medicine at York University in Toronto. I stopped talking about my research and vaccines…
The Public Health Department advocated that I NOT be allowed to return to clinical medicine as they were incensed by the message (truth) of my lectures and teaching prior to 'disappearing.' The only way I was allowed to return to organized medicine to work with medical patients was if I signed a contract drawn up by the public health department which states: 1) I am mentally ill and therefore my research and teachings on vaccine safety were delusional. 2) I am not allowed, whatsoever, to speak or present my research or views on vaccine safety, in public, at all, as a condition of being allowed to return to clinical medicine, receiving a medical license, and for maintaining that license.
At this junction, the contract the Public Health Department has me shackled to (it is like my mind and freedom of will and thought and speech is in prison) states that they can take my medical license away and expel me from the University of College of Medicine for which I am employed by. I am about to break my silence. In order to bring my truth forward, for you, I am once again, taking a form stand. I will ONLY stand for Truth and speak the Truth, so help me God.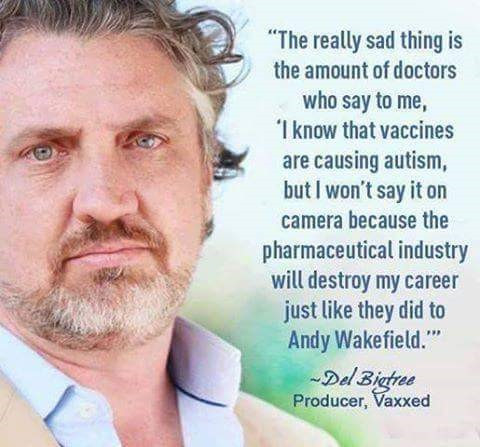 He writes: "The end-result of my focused, and dogged investigations, born only of a mind that "enjoys figuring neurobiological enigmas out", has been the discovery not only of the cause of vaccine-induced autism and other medical morbidities but the means to demonstrate this to everyone on a case by case basis. Moreover, the answers that have emerged have also solved several other medical enigmas and has culminated in a re-write of Louis Pasteur's, and contemporary Western style allopathic medicines', entire medical model – "The Germ Theory" of human disease. As it turns out, the reason we have made a "mess of it" with one size fits all vaccines specifically, and antibiotics and pharmaceutical counter-attack measures, in general, is that the Germ Theory was just that – a theory, which has turned out to be wrong, in very fundamental ways. I look forward to sharing what I have discovered with the world. 
"The medical establishment is very protective of "core dogma" and reluctant and slow to accept change. Recognizing this, I have elected to release what I have discovered, to the lay and the scientific communities, as well as the criminal justice system, in short succession – beginning August of 2008. THE WORLD IS NOT FLAT! 
"The tide of acceptance and change may be slow. However, with the confidence of Columbus, I can now definitively say "the world of human disease is "round" not flat, and it is not so much the substance placed in the body that causes disease. Remarkably, irrespective of the triggering "substance", toxin, metal, particulate, living or dead "bug", or portions thereof, the response of the body is the same across many disease categories, and ultimately medical diagnoses, and remarkably from infancy to adulthood -the pathophysiological mechanism is the same. 
"Having solved this medical mystery, has resulted in the solution not only for cause of autism, by for many other mammalian ailments, "diseases" , and the mechanism by which many infectious diseases, including tetanus, smallpox, Spanish flu, rubella, measles, and others, have been causing damage and disease to the human body. As it turns out, it is not the Germs that have been the foe, for which we "attack" with vaccines and drugs, it is something in the bodies' defence systems itself. I look forward to revealing this medical mystery, which has been shrouded in darkness, to the world. I see the truth. Come see for yourself – I have made it that simple for you

I urge you to also watch this video because it demonstrates Moulden's awareness of the New World Order. He knew that the central banking fraud begets all other frauds, including war and healthcare. They have to sicken and enslave us to protect this credit monopoly. Moulden was active in a number of political parties attempting banking reform. 
The takeaway is that the world is divided between a relatively small number of people who profit from the central banking fraud and the sheeple who are exploited by it. The former include our traitorous political, cultural and business leaders.  Whether it is migration, sugar, chemtrails, gender dysphoria or vaccines, we are being poisoned. A satanic cult such as Western society controls and exploits its members by perverting, corrupting and making them sick.
Moulden reminds me of Larry McDonald, the dynamic leader of the John Birch society who died when a Korean Air flight was shot down by Russians in 1983. When they are not killing them in gratuitous wars, this is what they do to real patriots who are potential leaders. 
https://www.henrymakow.com/2021/02/Andrew-Moulton-MD.html?_ga=2.26653437.1172455493.1609518139-903648786.1588285733