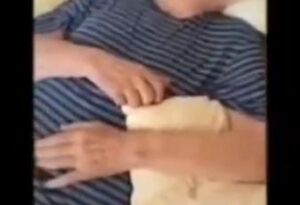 Attorney Reiner Fuellmich presented video from a whistleblowers who says that 31 residents suffering from dementia in a care facility in Germany were injected the Pfizer Covid-19 RNA vaccine that left eight dead, and 11 more with serious side effects. Some of the residents were vaccinated by force. Attorney Fuellmich says that vaccine manufacturers and those administering it could be committing homicide and maybe even murder. -GEG
Earlier this week we published the English translation of a video in German that Attorney Reiner Fuellmich published with a whistleblower who works in a nursing home where several residents were injected with the experimental COVID mRNA shots against their will, and where many of them died a short time later. See:
Since that interview was published, other whistleblowers in Germany who work in nursing homes have also stepped forward, some with video footage showing residents being held down and vaccinated against their wish.
Attorney Reiner Fuellmich, talking about the residents who were previously in good physical health and only suffered from "dementia," stated:
One of them was a runner, in his late 70s, or WAS a runner, I should say, who was also an opera singer.

He outran one of the nurses who is in her mid 30s. He was still singing operas on the day that he got vaccinated.

After he got vaccinated, a couple of days later, he died.

So this opera singer, doesn't sing anymore.
https://needtoknow.news/2021/02/germany-whistleblowers-say-8-out-of-31-residents-in-care-facility-26-died-after-taking-pfizer-vaccine/?utm_source=rss&utm_medium=rss&utm_campaign=germany-whistleblowers-say-8-out-of-31-residents-in-care-facility-26-died-after-taking-pfizer-vaccine