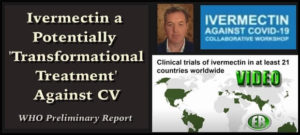 ER Editor: We do recommend watching the short video presentation by University of Liverpool researcher Dr. Andrew Hill himself below. The key question there is: is there enough research data from clinical trials to determine if ivermectin should be recommended by the WHO, worldwide, as a treatment for Covid-19? Dr. Hill discusses his analysis step by step, noting the impressive clinical outcomes for patients vs. those in the control groups. Of note, there is a 72% improvement in survival over patients in the control group. There are also at least 56 clinical trials going on with this drug, only 11 of which have been reported on by Dr. Andrew Hill. As he notes, there is a huge research effort going on with this drug over at least 21 countries. Over the next few weeks, studies from Brazil, Colombia and Argentina will become available, giving researchers an equivalent sample size to the studies from which Remdesivir was approved. Hill describes ivermectin as a 'transformational treatment' if future clinical results show the same findings.
We can note from this video that the countries in which this drug has been trialled are the 'poorer' nations who need to keep costs down. Indeed, a benefit of a drug like ivermectin is that it is immensely cheap, at $1-2 for a course of treatment, similar to the price of hydroxychloroquine.
Again, we need to ask, why is a vaccine being pushed on us in the wealthier countries?
See also this report we ran a while back on ivermectin: Not One but TWO Effective, Safe and Inexpensive Cures for Covid Exist [VIDEO]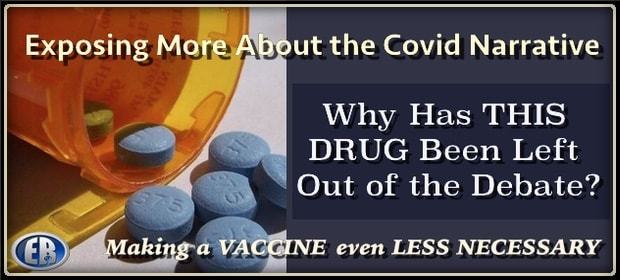 WHO-sponsored review of ivermectin trials indicates 83% reduction in covid mortality
SWISS POLICY RESEARCH
Dr. Andrew Hill of the Department of Pharmacology at the University of Liverpool (UK) is currently performing a WHO-sponsored review and meta-analysis of randomized controlled trials of ivermectin against covid. In the following 12-minute video, Dr Hill presents his preliminary results, which indicate a highly significant 83% reduction in covid mortality (95% CI 65%-92%).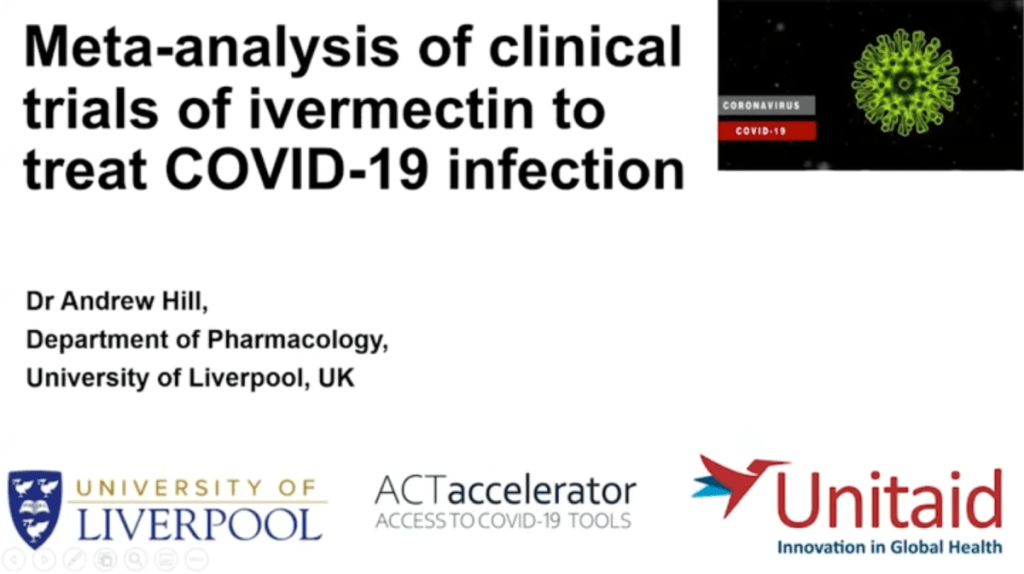 Published: December 31, 2020 (upd.)
This result is based on in-hospital trials, so it does not yet take into account early ambulatory and prophylactic treatment. The authors of the review intend to include three more trials, due to be published sometime in January, before providing a final conclusion. At the end of his presentation, Dr Hill describes ivermectin as a potentially "transformational treatment".
See also: Overview of all covid-19 ivermectin studies (IVMMETA)
************
https://www.thelibertybeacon.com/who-sponsored-preliminary-review-indicates-ivermectin-effectiveness-video/