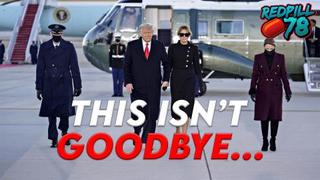 Let's talk about what happened today, I asked everyone over the last few days to manage their expectations, but I know many of you are scared, sad, shocked and worse. But we are still in this battle and nothing has changed with regard to the mission. RESTORE AMERICA!
PENTAGON WILL NOT RELEASE ANY INFO TO BIDEN , MILITARY IS IN CONTROL,, NOT BIDEN!
THIS IS NOW A MILITARY OPERATION . CHINA IS INVOLVED AND MONEY WILL BE SENT TO DEMOCRATS EVERYWHERE AS THE PAYOFF FOR ALL THEIR TRAITOROUS DEEDS . WHEN THE MONEY IS RECEIVED THEN ARRESTS WILL BE MADE . HAND IN THE COOKIE JAR!
https://beforeitsnews.com/opinion-conservative/2021/01/scare-event-it-had-to-be-done-by-the-book-redpill78-must-video-3562591.html