David Warburton, Member of Parliament for Somerton and Frome, whose email to one of his constituents explaining his refusal to vote for the tier system we published last month, has written an explanation on his website of his reasons for voting against lockdown again last Wednesday. Warburton has done his homework, and it's a comprehensive argument. Here is an extract:
…I have concerns in several areas:

First, the numbers and how they are being reported. Yes, there is no doubt that the new evolving strains of the virus – though thankfully no more virulent – are more easily transmitted between individuals. But our increased rates of infection are more interesting. The mass scale of our PCR testing and self-reporting through the NHS app means that, for example, our case rate appears to be far higher than many European neighbours. And testing also creates some revealing anomalies: the virus seems to understand the soft border between the Republic of Ireland and Northern Ireland, for example, crediting those to the north with a far higher rate of infection. Our mortality rate — dreadful though it is — remains much the same as others'. So either the false-positive incidence of our testing is giving us a bleak picture, or we appear more resilient to the worst effects of the virus, which is obviously unlikely.

Everyone who attends hospital is now tested – itself, of course, a terrifically important step. Those who test positive are reported statistically as hospital Covid patients, whether they were asymptomatic or not; whether they attended hospital for a broken ankle or regular cancer treatment. Naturally, when we then hear of hospitals managing thousands of Covid patients, such reporting will concern us all and lead the Government to seek to act.

Every death, for whatever reason, is tragic and shocking. Even to write about it — and especially to do so in terms of data and numbers — belittles and minimises the personal loss which we all feel. It is important to see, I think though, that excess deaths over the past year have not been statistically higher than the average for previous years. And the ONS reveals that, in terms of deaths per 100,000 of population, since 1993 ten previous years have had higher rates than 2020. But I also understand that, given the infection rates and the new strains, it is the predictions of future mortality which concerns the Government. They do not know what may come.

I will not dwell on the historic predictions of SAGE, but I must draw attention to the missing component in this thought process. At the end of the regulations before us yesterday was the bald admission that "No impact assessment has been prepared for these Regulations."

That means that we were asked to vote, again, on restrictions which will have unknown effects, both positive and negative. We are not provided with evidence for the efficacy of the lockdown, other than our experience of the mixed results of previous lockdowns, and — crucially — we do not know what is the nature or the extent of the detrimental effects.

As I've said before, the ONS have estimated that the restrictions across 2020 will have resulted in 200,000 non-Covid excess deaths. Bristol University put the figure far higher. Whether or not these predictions have any more accuracy than SAGE's own Covid predictions, these numbers are many times higher than those who tragically will have been lost to the virus.

Many of us have repeatedly asked for the data – a cost benefit analysis – which can allow us to make an informed decision. The crucial question we have to ask ourselves is what is the cost to lives, to livelihoods, to businesses, to mental health, suicides, to all non-Covid related heath. It's imperative that these factors are weighed in the balance against the likely lives saved from those same restrictions.
Definitely worth reading in full.
Stop Press: A Twitter poll has been started by a local Labour Party activist asking whether people support David's stance. If you use Twitter, you can make your voice heard here.
Stop Press 2: The Swedish physiologist Johan Hellström has published a historic mortality graph for no-lockdown Sweden up to and including 2020, and as you may expect, there isn't much to see:
This study provides more detail on the comparison between Norway and Sweden, and also concludes that lockdowns do not explain the differences.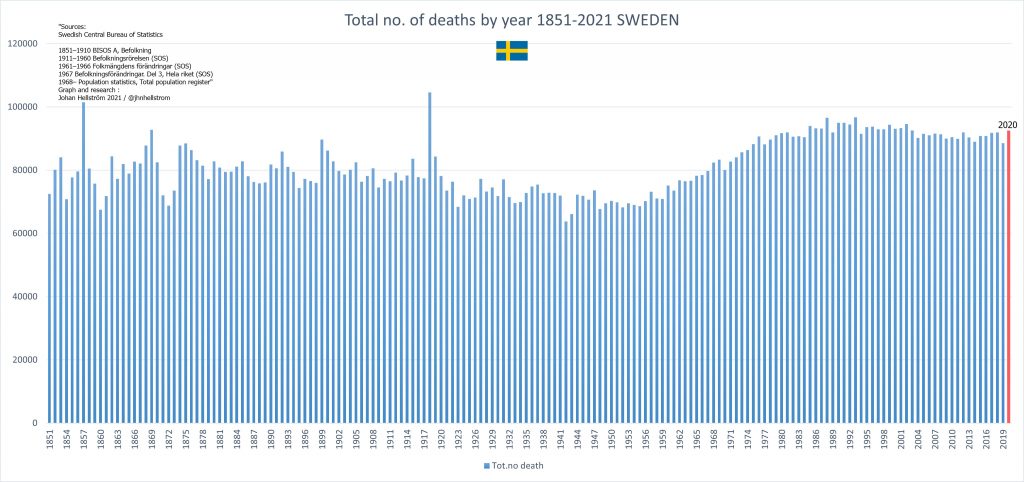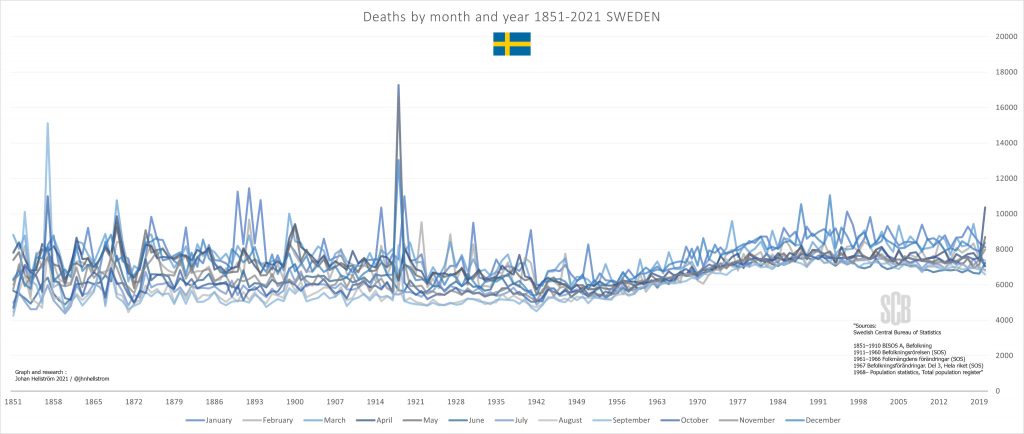 Stop Press 3: Yesterday, we reported on a lockdown enthusiast who has repented and joined the ranks of the lockdown sceptics. Today, we bring you another – New York Governor Andrew Cuomo!
https://lockdownsceptics.org/