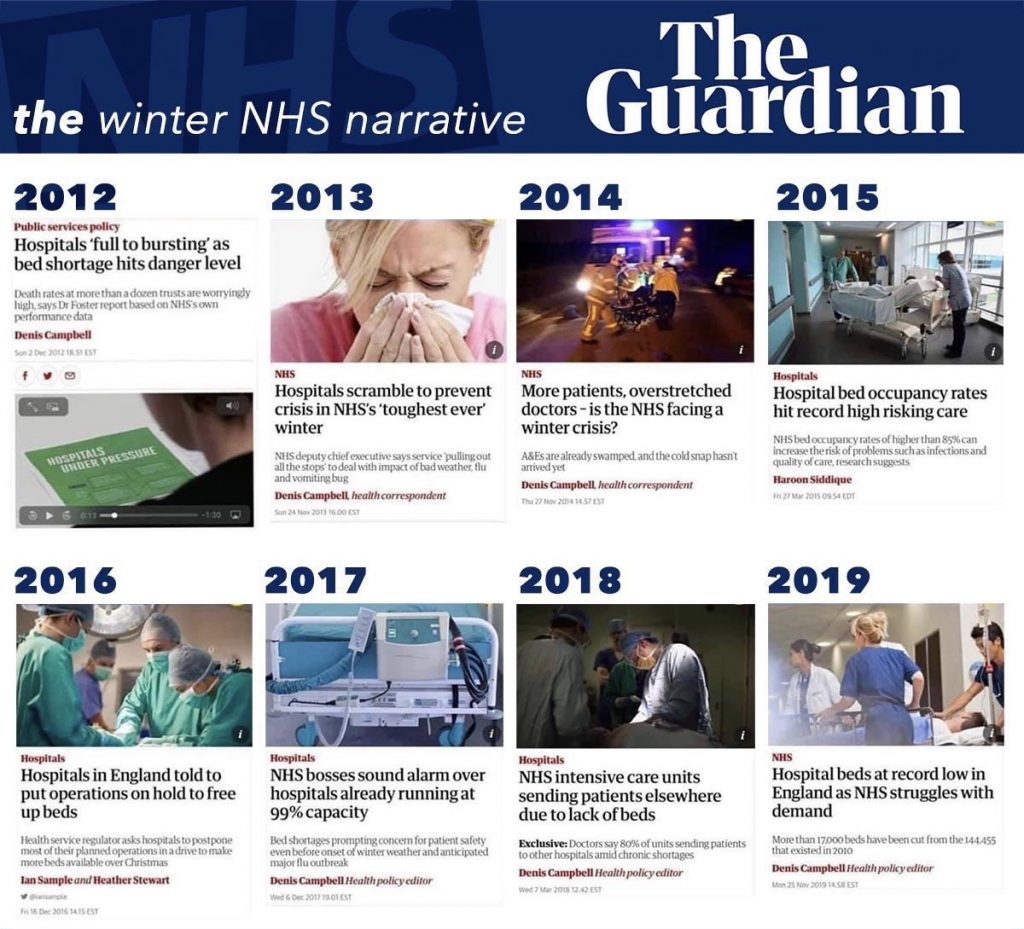 Something a bit fishy going on. Matt Hancock did the rounds of the broadcast studios on December 30th claiming that the London Nightingale had been "reactivated". But to date there isn't any sign of the ExCel Centre being readied for new patients. And how does Hancock plan to overcome the staffing shortages we've heard so much about? The Telegraph has more.
Nightingale hospitals will not be able to come to the rescue of hospitals overwhelmed by Covid patients because there is no "magic pile" of nurses to staff them, health leaders have warned.

Consultants and nursing leaders said high levels of nursing vacancies, coupled with large numbers of staff off sick with coronavirus or stress will make it nearly impossible to use the Nightingale hospitals, which [were] built around the country at the start of the pandemic.

The makeshift hospitals were built at an estimated cost of £220 million, with sites in London, Manchester, Bristol, Sunderland, Harrogate, Exeter and Birmingham.

Of these, the Exeter site received its first Covid patients in November while Manchester, Bristol and Harrogate are currently in use for non-Covid patients.

London's Nightingale has been "reactivated", the NHS said earlier this week, while other sites currently not in use are being readied.

But Mike Adams, the Royal College of Nursing's England director, said on Friday the expectation that the Nightingale hospitals could deliver a significant increase in capacity was "misplaced".

He said: "I have real concerns that the expectation that this mass rollout in capacity can happen is misplaced because there aren't the staff to do it. If we are having to cancel leave to staff these areas, the obvious question is where will the staff come from to open the Nightingales?

"Nursing is already stretched beyond capacity, so there is no magic pile of nurses we can call upon."
The top doctor who provides Lockdown Sceptics with regular updates from inside the NHS says he thinks it's unlikely the London Nightingale will be reactivated. "My understanding is that it will 'reopen' as a vaccination centre," he tells me. "St John Ambulance people to redeploy there from Jan 11th for vaccination. Can't see how it can reopen as an inpatient facility and none of my colleagues think it will either."
Stop Press: MPs have branded the empty Nightingale Hospitals an "expensive PR stunt".
Stop Press 2: Richard Tice paid a visit to the ExCel and found no evidence it's about to be converted into a hospital again. Watch the video he made about his fact-finding mission on Twitter.
https://lockdownsceptics.org/