CNN REPORTER JADE SACKER WAS INVOLVED IN THE CAPITOL RAID AND WENT IN WITH THEM TO RIOT. BUSTED. CNN KNEW THE WHOLE TIME IT WAS ANTIFA AND NOT REPUBLICANS BECAUSE THEIR OWN REPORTERS PARTOOK IN IT.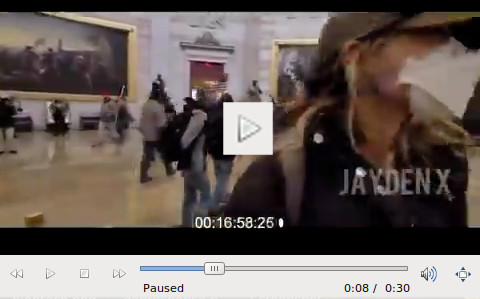 HA HA, she says repeatedly "you are not recording this, are you? and the guy says, "You are not in it, it is only your voice" and "I'll delete it". That was a PRIME bust of CNN with cream and sugar on top.
LISTEN TO THE BACKGROUND. SOMEONE SCREAMS "NOW WE CAN IMPEACH THAT M.F." And of course, the FBI got this as "right" as a commie would want.
http://82.221.129.208/.uv3.html
www.jimstone.is