Former Brexit Minister Steve Baker warned Boris Johnson this afternoon, that his days are numbered if he doesn't change tactics and stop putting the country back in lockdown. The Conservative MP for Wycombe said that the PM must lay out an exit strategy that guarantees the country will not be in lockdown this Winter. Baker is a member of The Covid Recovery Group, a bunch of Tory backbenchers that have been pushing for an alternative to lockdowns. Baker said that if there isn't a change of approach soon, then it is "inevitable" that Johnson's leadership will be "on the table."
In a letter to Conservative Party Colleagues, Baker wrote: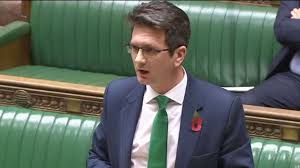 Government has adopted a strategy devoid of any commitment to liberty without any clarification about when our most basic freedoms will be restored and with no guarantee that they will never be taken away again. People are telling me they are losing faith in our Conservative Party leadership because they are not standing up for our values as a party. If we continue forward with a strategy that hammers freedom, hammers the private sector, hammers small business owners and hammers the poor, inevitably the Prime Minister's leadership will be on the table: we strongly do not want that after all we have been through as a country.
Baker seems to have backed down somewhat this evening. He Tweeted:
What this country needs is the complete success of Boris Johnson, with his excellent EU deal, a successful vaccination programme and a #Road2Recovery back to freedom. I am clear Boris is the only person to lead us out of these difficulties and I support him in that endeavour. 
Baker's problem of course, is that the majority of his own party support the Prime Minister. The Labour Party, under Baby Blair Keir Starmer, are demanding even tougher measures and the media exists only to criticise government ministers for not locking down sooner. When restrictions remain in place even after the so-called vulnerable are vaccinated, as they undoubtedly will, more Tories might break ranks and put pressure on Boris Johnson to abandon lockdowns. We can only hope.
Tory Steve Baker Tells Bojo "End Lockdown Soon Or Face Leadership Challenge!"