This really is a capture of the entirety of flu cases recorded by the CDC for the last 8 weeks. THEY HAVE SEARCHED FOR A CURE TO THE FLU AND THEY FINALLY FOUND IT: CORONAVIRUS!
Can't let all those flu hospitalizations go to waste! The following is all confirmed cases in the United States. Not deaths, not hospitalizations, no, this is ALL confirmed cases of the flu.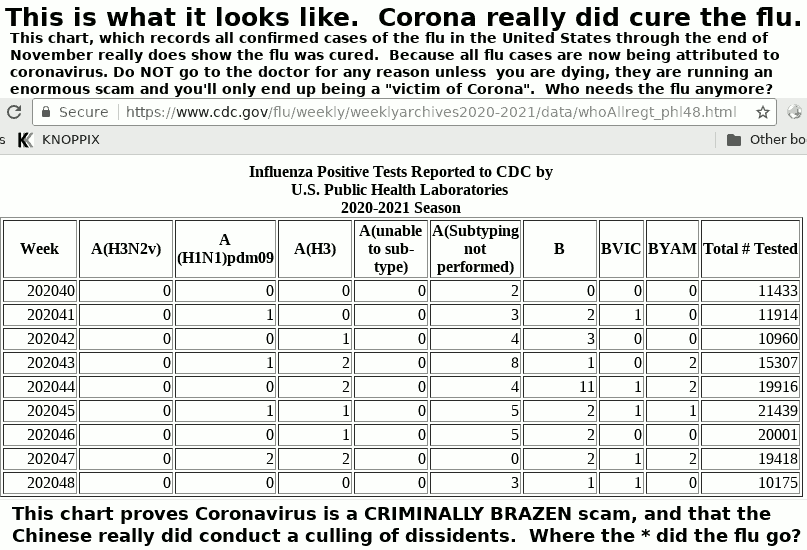 I have something EVEN BETTER than this, but I am waiting until next year to post it because I want it to ripen and I don't want to forewarn the scammers. It is PRICELESS.
This is a pretty good Gates vaccine vid