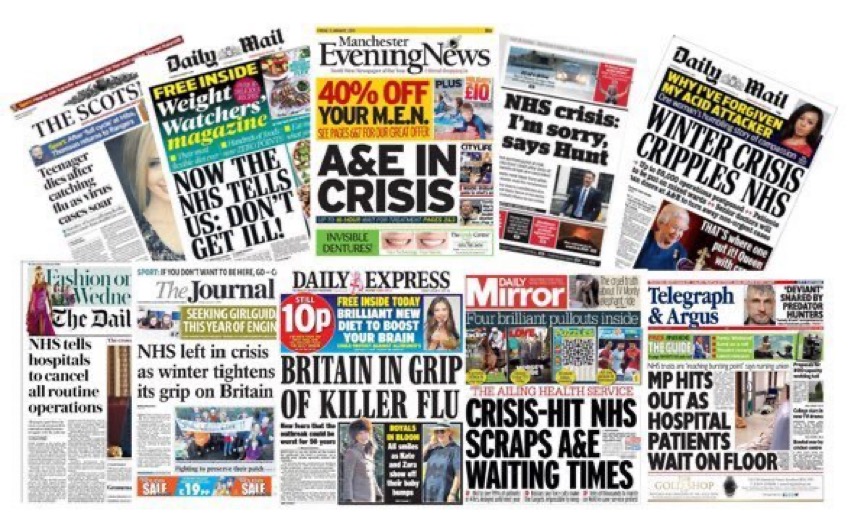 An NHS frontline nurse of some 17 years clinical experience has got in touch with some observations about how ludicrous it is to be locking down to "protect the NHS" when the NHS is often in crisis during the winter.
The NHS's "most serious winter crisis for many years". A "lack of staff and beds". 75% of acute medicine doctors say their "hospitals are not properly prepared". An "inability to cope with the number of patients arriving". The NHS "not well-equipped to deal with it". Over 64,000 all-cause deaths in January alone.

Are these predictions for this winter?

No. It is what happened three years ago in the winter of 2017-18. There were more than 50,000 excess winter deaths in England and Wales during that period – the highest recorded excess winter deaths since the winter of 1975-76.

Was there a daily death toll on the BBC news? Do you even remember hearing it in the news?

I remember it actually as I was working in the NHS throughout. Influenza was rife, hospitals were full, ambulances frequently diverted, queues of patients nursed on hospital trolleys in corridors, bed managers scoured the wards for potential discharges. The NHS was overwhelmed.

But I didn't hear anyone calling for lockdown back then.
This year, on the other hand, critical care bed occupancy was below average as it peaked in mid-November, as these graphs from the Spectator's excellent data tracker show.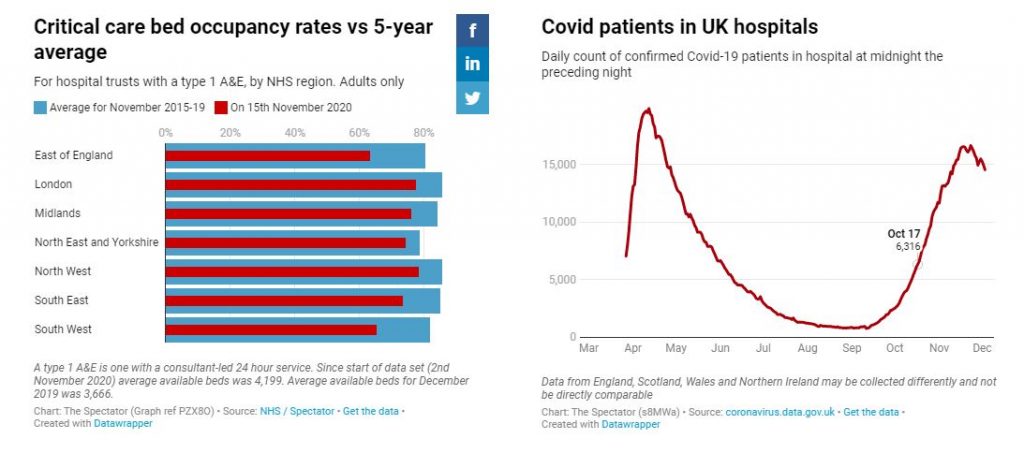 The problem, of course, is that the political leaders who should have been bringing this kind of perspective instead joined in the panic. We have also been severely let down by our public health advisers and scientists.
https://lockdownsceptics.org/