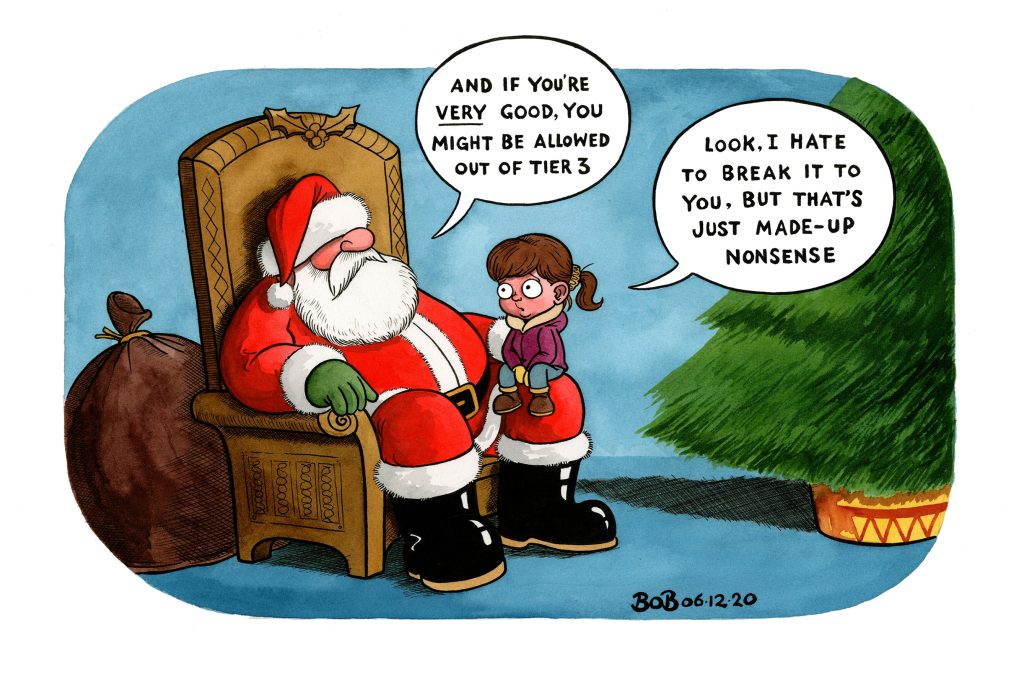 While the news cycle is dominated by last-minute Brexit negotiations, The Telegraph reports that a "worrying" rise in cases in London may lead to the city being "plunged" into Tier 3 restrictions:
The Government must consider placing London in Tier 3 restrictions, scientists have said, after 21 out of the 32 boroughs showed worrying rises in cases.

The capital is now the second worst region in the country, just behind the West Midlands, with more than 15,000 people testing positive in the past week, a rate of 169.6 per 100,000 people, up from 150.9 a month ago.

It means London is now higher than many of the Tier 3 areas, such as the North East where case rates have halved from 330.2 per 100,000 to 160.4 since the beginning of November.

The case rate in the capital is higher than all but five of the current Tier 3 regions with the borough of Haringey seeing rises of 46% since last week, Bromley 40% and Kingston 33%.
Those "very worried" include Professor Paul Hunter at the University of East Anglia who said:
…it was "very worrying" that cases had continued to increase during the national lockdown and said a rise from Tier 2 must now be considered.

"There were more cases at the end of lockdown than at the start in London," he said.
He did not offer an explanation why the recent national lockdown had failed to affect the case numbers or why, despite this, subjecting the capital to additional restrictions would be a wise course of action.
In his December 3rd conversation with Julia Hartley-Brewer on talkRADIO, regular Lockdown Sceptics contributor Dr Mike Yeadon explained how he believed the country, and especially London, was "broadly at herd immunity" (from 9:06):
https://lockdownsceptics.org/