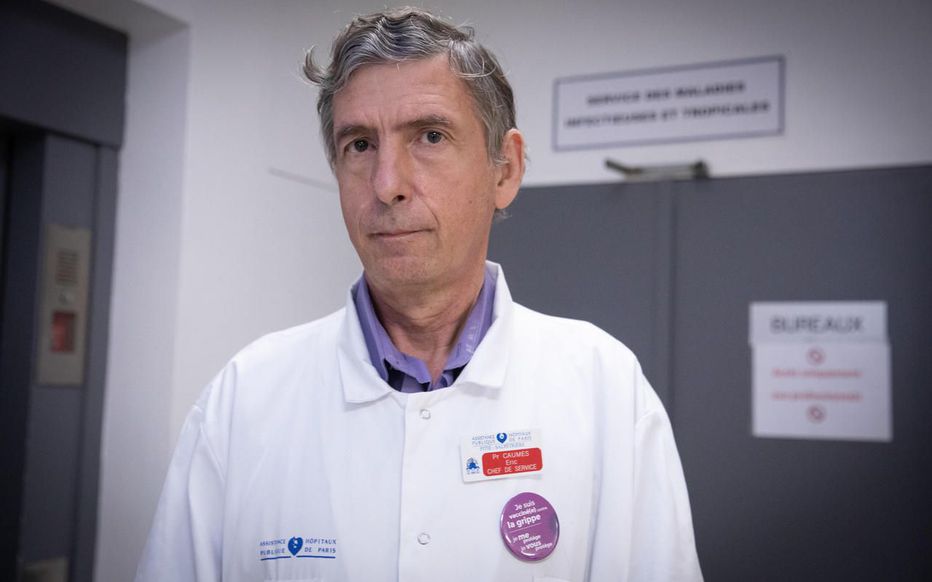 Professor Eric Caumes, the Head of the Department for Infectious and Tropical Diseases at the Pitié-Salpêtrière Hospital in Paris, caused a bit of a stir last week with his comments on RNA vaccines. LifeSite news reports:
Professor Eric Caumes is part and parcel of the fear game around COVID-19, favouring France's second lockdown that became effective at the end of October and promising a "third wave" of infections and disease if "barrier gestures" are not observed and people do not limit the amount of family dining together at Christmas.

He has clearly stated that he will take a COVID-19 vaccine as long as it is not an RNA vaccine like those being distributed in the United Kingdom now. RNA vaccines are expected to start in France in January with the residents of care homes for the elderly.

Caumes has voiced concerns regarding these vaccines. He complained earlier about the lack of available scientific data from their results and side effects, saying he would never blindly trust the vaccine industry merely on their press releases

On Wednesday, Caumes went much further in an interview he gave to the French daily Le Parisien. After seeing a report on the Pfizer vaccine from the American Food and Drug Administration on Tuesday evening, the data used by Pfizer to obtain marketing authorization turned out to be a shock.

Caumes measured his words, saying, "As I read the 53 pages, something struck me. I have never seen such a high frequency of adverse events for a vaccine. Apart from minor injection reactions such as local redness and pain, other side effects occur at relatively high rates, especially in young people and after the second dose. Take the example of fever. It can occur transiently after an injection; it is classic. But here, 15.8% of 18 to 55 year-olds had a fever of 38 degrees Celsius or higher within seven days after the second injection. And 45% had to take medication for fever or pain. 55% had headaches and 62% were tired. No, really, that's much too much, perhaps there's a problem… " Caumes said.

Nevertheless, Caumes would still advise elderly people most at risk from getting severe forms of COVID-19 and dying to take the Pfizer or Moderna RNA vaccines because of what he considers to be a favourable benefit-risk balance. But he did not advise young or healthy people to do so. "Not only is there a lack of information, but these injections based on genetic material (messenger RNA) have never passed the commercialization stage until now," Caumes said. "Perhaps they are revolutionary, but I want proof of their reliability, otherwise it is tantamount to placing blind trust in industry."

His condemnation of the rush to obtain Pfizer and Moderna vaccines was already seen as an obstacle to France's vaccine policy. French Health minister Olivier Véran immediately reacted, saying that Caumes "sometimes speaks nonsense".

But Caumes repeated his critique to Le Parisien, stating, "Pfizer and Moderna simply announced their success in a press release. In my career as a physician, I've never seen anything like this before. You have to realize there is still no trace of scientific publication.
The LifeSite news report is worth reading in full. The interview with LeParisien, for anyone who reads French, is available here. People under 50 with no underlying health conditions are not currently included within the vaccine roll-out.
Stop Press: The United States has given the Pfizer vaccine the go-ahead. The Food and Drug Administration commissioner Stephen Hahn has assured the American public of the vaccine's safety.
https://lockdownsceptics.org/