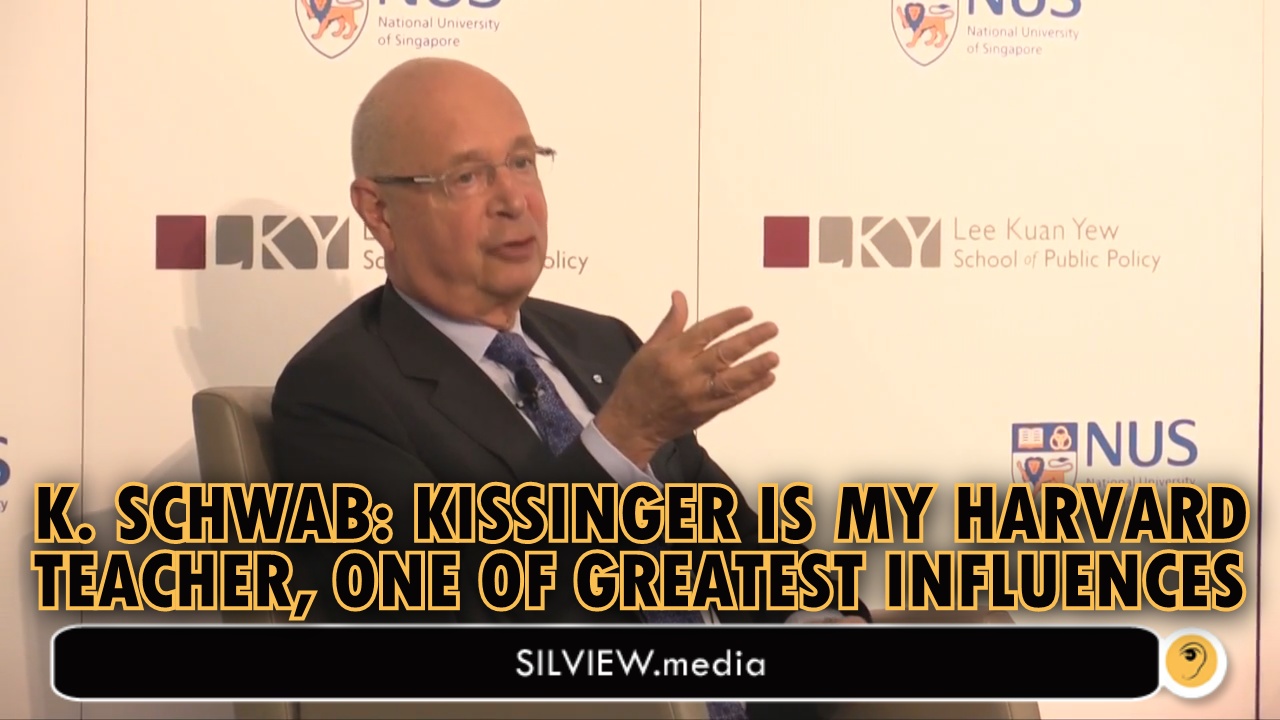 by Silviu "Silview" Costinescu_
In my latest article I dared everyone to find out the identity of Klaus Schwab's parents (the mastermind behind WEF / The Great Reset). No one has provided so far, the call is still open for all researchers. But at least I'm now able to prove who his spiritual parent is and how that falls in the grand scheme.
Since the first day I got introduced to Klaus Schwab's Great Reset I've seen Kissinger's fingerprints all over it, but I had no hard evidence. Now we have it.
Second question that arose upon research was how did this engineer become the prime-minister of world's shadow government? I've seen much brighter people die in misery. I see his main financial backing was from Rothschilds / World Bank, is/was his mother a Rothschild maybe? We can only speculate since he erased his family from Internet records.
But this video I've just unearthed (taken from a conference in Singapore, in 2016) cements him near Soros and Kissinger, as part of the ideological and executive triad that engineered the Rothschild – China alliance. As I've shown in a previous article, this alliance is at the core of the high-tech-globalist-communist regime that's being rolled over the world right now under The Great Reset / Fourth Industrial Revolution brands and under the Covid-19 pandemic as a cover. Even the #Kraken can be traced back to them.
Below is the rest of the illustrated scheme. I tried to keep it as brief as possible, which was not an easy task given the abundance of ignored evidences.