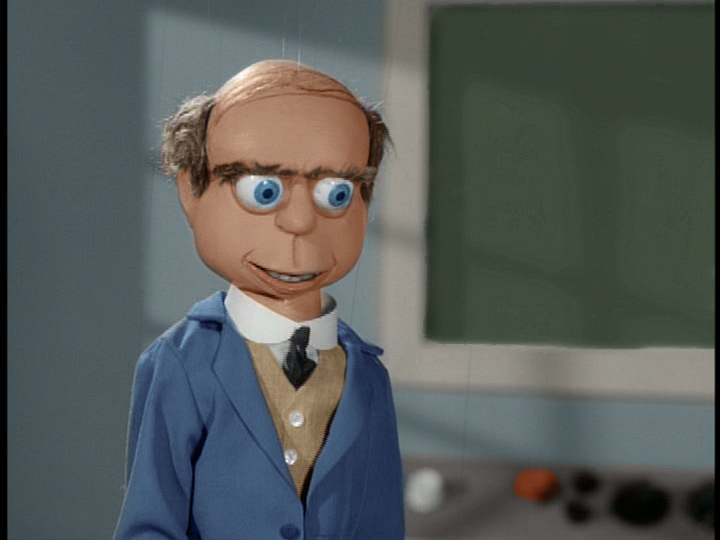 I asked my doctor friend to take a look at the NHS England slide deck that was leaked to me yesterday. He found the smoking gun that I missed: the overall impression it gives is that the NHS is coping perfectly well with the 'second wave', has considerable spare capacity and isn't anywhere close to being overwhelmed. Why is that significant? Because it was presented to NHS managers on November 2nd, so could have been shown to MPs before the Lockdown 2.0 vote on November 4th. But instead MPs were presented with a completely different data set that gave the opposite impression. In other words, the Government and its scientific advisors knew the NHS was coping perfectly well with rising Covid infections and deliberately misled MPs.
Yesterday Toby wrote an article referring to a leaked set of briefing slides presented to NHS senior managers on November 2nd.
The deck is full of data up to November 1st in relation to the overall activity and capacity within NHS regions. Toby focused yesterday on the extremely high level of absence by NHS staff in the North of England (37%) as a result of a combination of positive Covid tests and being forced to self-isolate due to a Test and Trace contact or having to look after a child sent home from school. For comparison, the normal NHS staff absence rate is approximately 3%.
I have now had a look through the remainder of the information.
The first thing that jumps out is that, with the exception of the North West and North East, the rest of the NHS looked fine as of November 1st – nowhere near capacity and not stressed for this time of year. I have split the information up into separate headings for ease of comprehension.
ICU Capacity:
The North West and North East had needed to reduce the provision of elective surgery by about 50% to manage a Covid surge, but there were still 146 available ICU beds in the North West on November 1st with total ICU bed occupancy running at 78%. A similar picture was reported across the country, with 290 vacant ICU beds in London, 278 vacant in the South East and 296 beds available in the Midlands. So essentially sufficient spare ICU beds to cope with a doubling of COVID critical care numbers while still running routine services in most regions (assuming sufficient staff availability).
Tellingly, the Oxygen demands from trusts across England was slightly lower than normal pre-Covid levels – 276 MT compared with 281 MT pre-Covid. For comparison, at the height of the spring oxygen utilisation by Trusts peaked at 431 MT. This is a good surrogate marker of respiratory disease intensity as patients on CPAP masks and mechanical ventilation consume a lot of oxygen.
Total inpatient burden:
The total Covid positive inpatients in England were reported as 8,806 (remember this does not necessarily mean all these patients are suffering from Covid – just that they have tested positive). There were approximately 130-140,000 inpatient beds in Hospitals in England – 6.5% Covid positive bed occupancy across the whole NHS, peaking at 12% in the North.
COVID infections in the community:
The R rate was estimated at 1.1-1.3. The general graph trends were flat lining.
Nightingale Hospitals:
Manchester set to re-open for convalescent patients. Other Northern nightingales on standby. Kit and equipment fully stocked.
Regional reports:
All regional authorities reported that they were managing with no critical capacity problems anticipated in the coming 72 hrs. The North West and North East were the worst affected, but in both regions, Covid stress on beds and ICU occupancy had fallen in the previous 72 hrs. There were plenty of spare beds available. London region remarked that "capacity remains robust" and they were looking at releasing hospital staff to participate in community vaccination programmes. The remaining regions reported no significant risks or capacity problems with bed occupancy rates. We have been told since the middle of September that London was "two weeks behind the North West" and the second wave would arrive soon – no convincing sign of it on November 1st.
Staff absences:
As Toby reported yesterday, staff absences seemed to be the critical issue in the North West, North East and the Midlands and are flagged up as risks by regional reporting. It isn't clear from these slides if all of absentees in the North West (37% of NHS staff) had actually had a positive Covid test or if they were shielding for another reason. It is interesting that staff absence in the South East was much lower – Hampshire Hospitals reported 1% Covid positive tests among their staff. Absence rates in London peaked at about 18% in the Spring surge and are currently running at approximately 8%, compared to 37% to 40% in the North. How might we explain these discrepancies?
The North of England has recently been experiencing a wave of Covid similar to that which hit London in the spring. I know from a separate source that Covid antibody titres measured in Hospital staff in the North West have doubled in the last couple of months (suggesting that a large number of staff have been exposed to the virus, even if they remained asymptomatic).
Further, Test and Trace protocols, which were not active in the spring, now force staff to isolate if they have come into contact with a Covid patient – and there are a lot of those in hospitals… It is possible that some of the difference is a testing artefact – i.e., there might be a lower rate of false positives in Hampshire due to more rigorous laboratory protocols than in the North of England. But if 37% of nurses in the North of England really did have COVID-19 on November 1st then a measurable number of them should by now be ill enough to be admitted to hospital for a few days and noticed in the figures. Anecdotally, I have been informed that a large number of those absences are not due to staff directly testing positive, but as a result of Test and Trace contact tracing – essentially the law of unintended consequences.
_______________
I don't know why these slides were leaked. My guess is that the whistleblower was disturbed by the stark contrast between the alarming public briefings last week and the reassuring information provided to NHS professionals at the same time.
I imagine senior advisors to the Government will argue that if calamity strikes, it would be too late to implement lockdown constraints as it takes two weeks for societal interventions to take effect. So better safe than sorry. But if we accept that argument, then the country is destined to be incarcerated indefinitely for fear of the sky falling in.
In any event, there was clearly a lot of spare capacity still in the system as of November 1st – the vast majority of the NHS was still doing a full schedule of elective activity and we still had spare ICU beds available – a lot more than usual at this time of year.
I was concerned to read in the Sunday Times that Chris Hopson, the Chief executive of NHS Providers, had said: "You can't stop someone having a heart attack or a stroke… but you can control the volume of COVID-19 patients by using lockdowns to reduce the infection rate… the NHS will certainly be arguing that the Government should be very cautious about coming out of lockdown."
Does this mean that the NHS now regards societal lockdowns as a legitimate routine medical intervention? Perhaps to be deployed whenever it finds itself incapable of meeting performance targets? Mr Hopson must have missed the WHO guidance about lockdowns being an emergency measure of last resort.
I wonder if those slides were shown to Conservative MPs before last week's vote? Or even to the Prime Minister? If they had been, would we now be in Lockdown 2.0?
My reading of the information on the slide deck is that as of November 1st the NHS at shop floor level was doing a good job of handling a difficult situation. There was no cause for panic and that the tiered approach seemed to be working pretty well. We don't know what has happened in the last week of course – maybe things have taken a dramatic turn for the worse – or for the better. With luck, someone will eventually let us know.
Finally, I was greatly encouraged to read the excellent interview with Professor Whitty in the British Medical Journal this week. He makes a good case for his position and states: "I'm very much in favour of transparency in all areas. I do believe that transparency, wherever possible is a good thing." He goes on to explain that the difficult decisions that policy makers are faced with are all about balance. I found his commentary very reassuring.
I'm hoping that we can now look forward to a balanced public debate on the health downsides of lockdowns versus their benefits and the wider societal implications of the compulsory curtailment of civil rights by unconstrained executive fiat. Perhaps the NHS will be so kind as to include Lockdown Sceptics on the distribution list for the next slide deck so Toby and Will can make the information available to the public, consistent with the spirit of open and transparent governance.
By Toby Young 
https://lockdownsceptics.org/